Slammers add Beer Fest to All-Star game activities
llinois Hops on 66 Beerfest will be held in conjunction with the Home Run Derby-
6/6/2017, 4:38 p.m.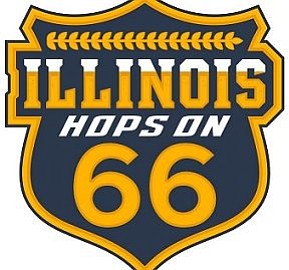 Joliet, - The Joliet Slammers presented by ATI Physical Therapy are excited to announce the addition of Illinois Hops on 66 Beer Fest to the lineup of the 2017 Frontier League All-Star Game activities planned for July 10-12 in Joliet. The beer fest will be held in conjunction with the
home run derby on Tuesday, July 11.
Illinois Hops on 66 will take place at the Slammers Stadium and will feature mostly Illinois-based craft breweries. Local craft beer enthusiasts as well as those traveling into Joliet for the All-Star festivities will be able to sample Illinois beers including Goose Island Brewing Company,
Penrose Brewing Company, Burnt City Brewing, Alarmist Brewing, Tocayo Brewing Company, Solemn Oath Brewery and more.
Tickets are now available for the event and run $50.00. Tickets include a ticket to the home run derby and the beer festival. Home run derby tickets can be purchased separately for $10.00.
Tickets can be purchased at the Slammers Box Office at 1 Mayor Art Schultz Drive or by calling the Slammers at (815) 722-2287. Tickets can also be purchased online by visiting The Clink team store at www.jolietslammers.com.
Breweries that are interested in participating in this event can contact Porscha Johnson with the Slammers at (815) 651-2037 or email
pjohnson@jolietslammers.com.