Push for investigation reckless practices within Department of Children and Family Services
6/7/2017, 5 a.m.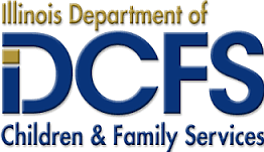 Following the death of 16 month-old Semaj Crosby less than a day and a half after case workers from the Department of Children and Family Services (DCFS) visited the Joliet home where she lived, state Rep. Larry Walsh, Jr., D-Elwood, is backing legislation requiring a full investigation into the child welfare agency's practices to prevent future tragedies. "The state of Illinois failed to save Semaj Crosby and we need to make sure this tragedy never happens to another innocent child," Walsh said. "This resolution is about sending a message that all of our children matter, regardless of where they live."
Walsh's House Resolution 418 directs the Auditor General to conduct a performance audit on DCFS to review and assess department protocols for investigating reports of child abuse and neglect. The audit would include a review of each abuse and neglect investigation conducted by DCFS within the past 5 years, and investigate how long it took for DCFS investigators to complete cases and what their findings were, among other items.
The goal of Walsh's legislation is to uncover weaknesses in the current DCFS system and use these findings to improve the way the State of Illinois investigates child
abuse and neglect. Reports have surfaced that the Joliet DCFS office which visited Crosby's home held competitions where investigators would be awarded gift cards for closing the most cases.
"These new reports of DCFS investigators being encouraged to quickly close cases in order to win prizes is deeply disturbing, and begs the question of whether
investigators are working in the best interest of children, or in their own interest," Walsh said. "I believe a thorough investigation of DCFS is the logical first step towards ensuring our children receive the care and treatment they
deserve."