Romeoville breaks ground on Discovery Park
6/7/2017, midnight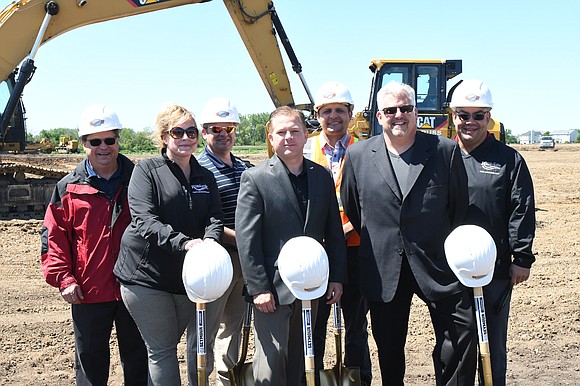 Romeoville officials have officially broken ground for the construction of Discovery Park along Airport Road.
The new 25-acre park site will include athletic fields, sand volleyball courts, half-court basketball courts, and a bean bag toss area with access from Airport Road from the south and Highpoint Drive on the north end of the park.
The project, estimated to cost about $3 million, will be partially funded through an Open Space Land Acquisition & Development (OSLAD) grant from the State of Illinois.
Combined with the Joliet Junior College open space, a 7.5 acre project of its own, Romeoville will be adding over 30 acres of developable park and recreation space.
"This provides for a 50% increase in the number of sports fields in Romeoville," said Mayor John Noak.