Wayne's Words: Still no keys for Evergreen Terrace apartments
6/15/2017, midnight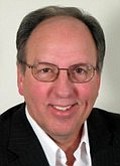 The City of Joliet is still in a holding pattern regarding the Evergreen Terrace apartment complex on North Broadway Street. The City has still not received the keys to the set of buildings that make up the subsidized housing units. Until the courts decide when Joliet can actually take possession, management responsibility remains with the former owners, The Burnham Companies.
In the meantime, according to a recent Chicago Tribune report, Burnham lost a lawsuit regarding payment to the law firm representing them in their lawsuit against Joliet's takeover of Evergreen Terrace. The dispute was over $5.7 million of legal fees. The family of Ron Gidwitz, principals of Burnham Companies, claimed they had an alternative legal fee agreement for $1.5 million. Cook County Judge Patrick Foran Lustig sided with the law firm Ungaretti & Harris for the $5.7 million of disputed fees.
The Tribune report went on to characterize Evergreen Terrace as "a blighted Section-8 backed housing project the Gidwitz's owned." Ron Gidwitz was President Donald Trump's biggest backer and was the finance chairman of Trump's 2016 campaign in Illinois. The City of Joliet has been engaged in a condemnation fight regarding ownership of the complex for more than 12 years. Evergreen Terrace has been a subsidized housing project since the 70's and has been an issue for the last six Joliet mayors.
Ever wonder just how much revenue Evergreen Terrace generates? There are 241 units of Section-8 assisted living units. According to a financial analysis provided by Credio, the apartment complex generates almost $300,000 per month. The complex is generally at full occupancy with a substantial waiting list. There are 126 one-bedroom units that each generate $1,134 per month rent income. A total of 106 two-bedroom apartments each provide income of $1,324 per month. The balance of the units, two three-bedroom and seven studio units, generate $10,232 in combined rent. The analysis also indicates all the unit rent costs are approximately 30 percent higher than the fair market price of a non- Section 8 unit.
In order to qualify for Section-8 subsidies, an individual or family must be able to verify that combined income is less than 50 per cent of the area median income. In Joliet those income limits are $11,770 annually for a single, $15,930 for two -person household, $20,090 for a three- person household and so forth. Higher incomes can still receive subsidies but their rent will be based on maximum income guidelines. A $21,000 a year income breaks down to about $11.50 an hour on a fulltime basis.
Another Joliet government unit was mentioned in a national publication this week. Time Magazine's June 12, 2017 issue mentioned Joliet Junior College in its article titled "The Case For Community College." Time gave credit to JJC as America's first community college, founded in 1901. The gist of the article was that Community Colleges are facing declining enrollment and tight budgets that reflect cuts in state funding. The shift in funding has been toward increased money from students. Sounds familiar.
The article emphasized the need for the schools to increase student resources by concentrating on specialized job-training. According to the National Federation of Independent Business, 48 percent of small businesses reported they couldn't find qualified job applicants. The take-away is that existing funding should be geared towards specific job- training needs and less towards brick and mortar expenditures.
One last thing… thanks to all who made the Flags of Valor Ceremony held at City Hall on Wednesday a success. Joliet can be proud of the recognition of the "self-less sacrifice" that is represented by those soldiers honored at the memorial ceremony. The expectation is the event will be posted on You-Tube for all to see. Thanks.
Stay tuned…