Plainfield electric deal
Madhu Mayer | 6/20/2017, 2:23 p.m.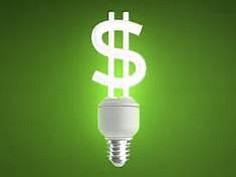 news@thetimesweekly.com
Residents in the Village of Plainfield who take advantage of getting the best electrical rates for their dollar can continue to see savings per action of its governmental body.
The Plainfield Village Board Monday approved the extension of its intergovernmental agreement with Will County Electric Aggregation Group. Besides Plainfield, other communities like Bolingbrook, Shorewood, Joliet, Lockport, Crest Hill, Oswego, Romeoville, Naperville, Homer Glen and Lemont also have agreements with the Will County organization. Though it may not be purchased directly from ComEd, the company still delivers electricity to homes.
Traci Pleckham, director of management services for the Village of Plainfield, said the 17 municipal member group, which represents more than 320,000 residents and small business customers, was formed in 2012 to gain group buying power for the purchase of competitively-priced electricity.
"By teaming up with the other municipalities, ... we get much better buying power," agreed Village Administrator Brian Murphy of Plainfield.
In 2012, Plainfield entered into a two-year agreement with the Will County Electric Aggregation Group, which, Pleckham said, acted successfully to buy electricity from First Energy at a cost below offered by ComEd. Two years later, the village extended the agreement and entered into a three-year agreement with Homefield Energy. This 36-month contract will expire in October, said Pleckham.
"Being a part of the aggregation group offers residents and small businesses another competitive choice for electric supply," said Pleckham. "Once the new provider and rates are known, there will be a concerted effort to communicate and ensure residents understand their options."
As before, Pleckham said, residents will have the option to research and select any electric provider on their own.