Trinity Services benefit
6/20/2017, 10 a.m.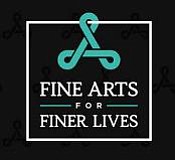 Romeoville - Trinity Services, Inc. will benefit from talented local artists this summer through a charity art show at the Brent and Jean Wadsworth Family Gallery, located on Lewis University's main campus in Romeoville.
"Fine Arts for Finer Lives" Exhibition will be on display June 22 - Aug. 11. The free exhibit is open to the public and will be on display from 9 a.m.-9 p.m. daily.
Fine Arts for Finer Lives is a charity art show founded by Lewis alumna Brittany Bishop of Rockdale. The aim is to feature local artists while helping an important organization in the community. Fifty percent of the proceeds benefit Trinity Services, Inc., a mental health organization that provides help for people with disabilities to successfully achieve their personal goals. The other fifty percent will benefit the local artists.
There will be an opening reception from 7-9 p.m. on Thursday, June 22 in the Art Gallery. It is free and open to the public. RSVP online at https://lewisu.edu/artgallery/rsvp.