In Our Own Backyard: Creating a new business
Kay Bolden | 6/22/2017, midnight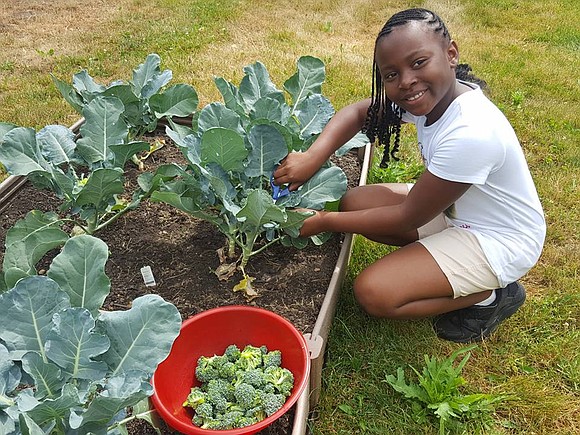 In Our Own Backyard is a Times weekly column covering environmental justice, climate change and food justice, and how these issues impact our families every day. If you think food deserts, contaminated soil and toxic water pipes don't really affect you – we want you to think again. It's happening right here, right now, in our own backyard.
Our Underground Economy
I was sitting in on a Diversity Committee meeting at the Joliet City Council recently, participating in a discussion about nonprofits serving low-income and special-needs residents on Joliet's south and east sides. As we all know, funding is drying up, the state budget is non-existent, and agencies are trying to provide more and more services with less and less money.
In listening to stories about families in need, here's what struck me the most: despite the economic pressures people are facing, the spirit of entrepreneurship – the American Dream -- is alive and well. People in struggling neighborhoods are not giving up, they're reaching up. Some are working 2 or 3 jobs at a time. Some have scraped up enough capital to open small restaurants or ethnic clothing stores. Others are running cottage industries on the side – landscaping, babysitting, auto repair, sewing/tailoring, painting and drywall.
Like all successful businesses, these home-based enterprises have correctly identified untapped markets, and moved to fill the gaps. Here's another market just waiting to be exploited: access to healthy food. Without a single grocery store south of Cass Street and east of the river, we need to expand our entrepreneurial spirit into growing a local food economy.
In earlier decades, when people of color were legally denied access to "white only" restaurants and grocers, what did we do? We built our own. We shared with each other. We combined our talents and our gardens and our kitchens, and we made sure no one in our community was left hungry. We sold the surplus, and reinvested in our own businesses.
This is a model we can replicate right now. It's almost July, but it's not too late to plant vegetables for fall harvesting. You can plant bush beans, peas, onions and many varieties of greens right now for delicious September eating.
Don't know what to plant or how to get started? If you live on the south side and would like to put a small garden in your backyard – or in pots on your porch – call Warren-Sharpe Center at 815-722-2727. The Teen Garden Squad will build a raised bed for you, fill it with clean soil, bring you veggies to plant, and come back to visit you once a week to see if you need help.
If you grow collards and broccoli, maybe your neighbors will plant lettuce and beets and basil. We can share our harvests, eat healthy together, and rebuild our sense of community, one little garden at a time.
The days of legal discrimination are behind us, but institutionalized and environmental racism still impacts where we live and whether we have equal economic opportunities. We need to harness our energy, our talents and our good old American ingenuity. We can turn backyard businesses into an economic engine "In Our Own Backyards".
If you need food for your kids right now, remember that Northern Illinois Food Bank provides free summer meals at numerous sites in Joliet. To find a site near you, text 'FoodIL' to 877877, or call 1-800-359-2163.
Kay Bolden is an author, Times Weekly blogger, youth advocate, community activist and urban farmer on Joliet's southeast side. She'd love to hear your thoughts on sustainable living, economic justice, and how we can all live together on the only planet we've got. Follow her on Twitter @KayBolden or drop her a line at Kay@KayBolden.com - Like us on Facebook at thetimesweekly.com