2017 Toyota RAV4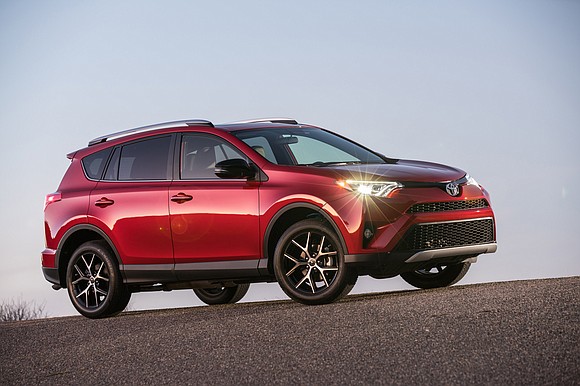 That's what Toyota said. Since it was still relatively cold here but the pavement was dry, we remained in front-wheel-drive. We didn't explore the drives modes either. There were two: Eco and Sport.
Toyota also said when accelerating, Dynamic Torque Control automatically shifts to AWD to help prevent front wheel slippage, or when sensors detect wheel slippage. Torque transfer to the rear wheels starts from the moment the steering wheel is turned to reduce the load on the front tires in all Drive Modes. If wheel slip occurs, the system transfers up to 50 percent of torque to the rear wheels to reduce front tire loading, thereby enhancing lateral grip. Pushing an AWD Lock button fixes torque distribution at 50:50 at speeds up to about 25 mph to help maximize grip for off-pavement driving or slippery conditions. Above that speed, the system reverts to Auto mode.
The 2017 Toyota RAV4 was powered by a 2.5-liter four cylinder engine that made 176 horsepower and 172 pound-feet of torque. It was mated to a six-speed automatic transmission. It could tow 1,500 lbs.
It was easy to drive. It handled well. The suspension was not bouncy. And the interior was pretty quiet. Power was sufficient. If there was a downside, it was fuel efficiency. The 2017 Toyota RAV4 AWD got 22 mpg in the city, 28 mpg on the highway and 24 mpg combined.
As tested our RAV4 Platinum had a sticker of $37,180.
Frank S. Washington is editor of AboutThatCar.com.