In Our Own Backyard: Clean Water is a Human Right
Kay Bolden | 6/28/2017, 4:10 p.m.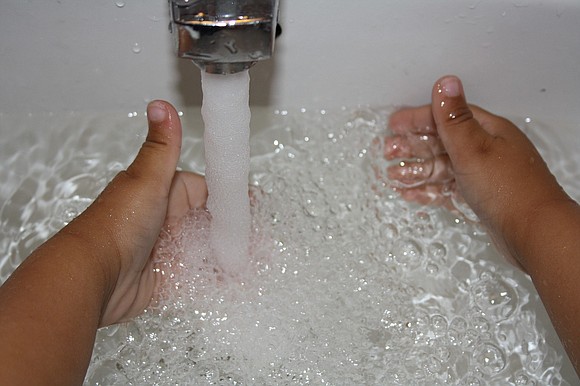 In Our Own Backyard is a weekly column covering environmental justice, climate change and food justice, and how these issues impact our families every day. If you think food deserts, contaminated soil and toxic water pipes don't really affect you – we want you to think again. It's happening right here, right now, in our own backyard.
Last Thursday, the Trump administration took the first step towards complete repeal of President Obama's 2015 Clean Water Rule. The rule is important because it defines which bodies of water are and are not under the legal jurisdiction of the federal government. The Clean Water Act protected an additional 2 million miles of streams and 20 million acres of wetlands.
The rule was immediately challenged in court by fossil fuel industries, agribusinesses and manufacturers, who would prefer more freedom to dump their waste into public waters. EPA chief Scott Pruitt -- who, in his previous job as Attorney General of Oklahoma, sued the agency he now runs more than a dozen times -- defended the rollback, saying it would give power back to the states.
Letting the states and local governments supervise their own water sources sounds like a good idea at first. Until you factor in the fact that 1 in 3 Americans depend on clean drinking water originally sourced from outside their own area.
What happens when states and local municipalities don't test the water frequently or enforce the pollution guidelines? What if they don't have the staff or the funding to test on schedule, analyze the data and compel manufacturers and agribusinesses to comply? What if, in an effort to save money, they divert contaminated water, fail to check pipelines, and ignore potential sewage spills?
What happens when the people mostly affected are low-income and/or people of color, and the local authority doesn't consider them much of a priority? What if, despite residents' objections, they go forward with a water plan that puts people at risk? What if they continue to insist that the danger doesn't exist, while children, pregnant women and the elderly get sick?
Here's what happens: Flint, Michigan.
Here's what you get: Fecal matter in your kids' drinking water. Carcinogenic chemicals on your skin when you take a shower. Lead in the water you cook with.
It took federal intervention and national attention to force local authorities in Flint to begin corrective measures. Even today, children in Flint are not out of danger. Federal authority to keep our water safe needs to be strengthened, not weakened.
Numerous legal challenges to the Clean Water Rule are still making their way through the courts, involving technical definitions of "navigable bodies" of water and other technical details. It may take many months (or years) before it's resolved. In the meantime, the EPA and this White House are giving polluters a clear message: profit is more important than people.
The message we need to give our elected officials is the exact opposite: clean drinking water is a human right.
Kay Bolden is an author, Times Weekly blogger, youth advocate, community activist and urban farmer on Joliet's southeast side. She'd love to hear your thoughts on sustainable living, economic justice, and how we can all live together on the only planet we've got. Follow her on Twitter @KayBolden or drop her a line at Kay@KayBolden.com