Bolingbrook Aldi hosting grand reopening Friday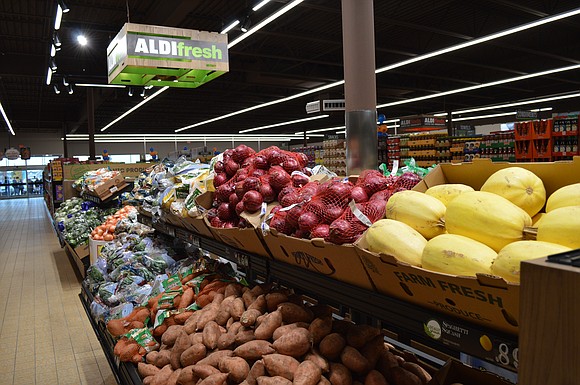 The Aldi grocery store in Bolingbrook, 351 Brookview Ln., will host a grand reopening on Friday.
The Bolingbrook store is just the latest in the company's nationwide plan to remodel and expand more than 1300 stores throughout the U.S. by 2020 according to a press release.
It's part of a $1.6 billion investment in updating its stores with $180 million of that being invested in more than 130 Chicago area stores.
The grocery chain held a grand reopening of its Joliet store on Route 59 and Caton Farm at the end of 2016. That store underwent a 5-week renovation that included a 3400 square foot expansion with a larger floor plan, wider aisles, and made way for a wider range of fresh produce offerings for customers.
"The new ALDI store look delivers on its customers' desire for a modern and convenient shopping experience with a focus on fresh items, including more robust produce, dairy and bakery sections, and more room for customers' favorite products. Remodeled stores will also feature a modern design, open ceilings, natural lighting and environmentally-friendly building materials – such as recycled materials, energy-saving refrigeration and LED lighting," according to the release.
Friday's opening in Bolingbrook will include a ribbon cutting at 8:25 a.m. followed by Golden Ticket gift card giveaways of $5 to $100 for the first 100 customers, free eco-friendly bags, product samples and a chance to win produce for a year.