Lipinski leads house letter to FCC opposing unlimited robocalls to cell phone voicemail
6/29/2017, midnight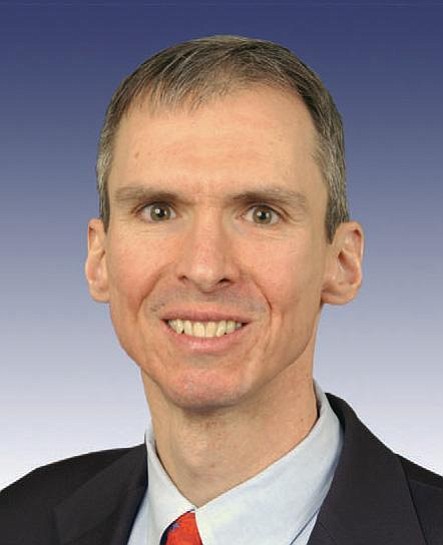 Congressman Dan Lipinski (IL-3) is leading a letter to the Chairman of the Federal Communications Commission (FCC) to oppose the removal of consumer protections against ringless voicemail. Ringless voicemail allows callers to send messages directly to a cell phone voicemail inbox without first alerting the user that a call is coming through.
A provider of this technology had been petitioning the FCC to exclude ringless voicemails from the definition of a phone call, which would exempt them from key consumer protections against autodialed calls established by the Telephone Consumer Protection Act.
"Exempting ringless voicemail from existing consumer protection laws would give telemarketers approval to send unlimited unsolicited messages to consumers at the expense of their time and money," stated Rep. Lipinski. "Worst of all, while phone users can block phone numbers in order to avoid calls from unwanted parties, there is currently no way to block unwanted messages from ringless voicemail. This is especially problematic in light of the fact that voicemail storage is often limited and many phone users still use limited-minute or prepaid phone plans. Increased use of this technology without any consumer protections has the potential to make it difficult for phone users and legitimate callers to communicate. If presented with this anti-consumer petition, the FCC should reject it."
The Telephone Consumer Protection Act prohibits autodialed or prerecorded calls to cell phone numbers except in cases of emergency, to collect debts owed to or guaranteed by the United States, or when a customer has provided prior express consent for such calls to be made. This law plays a critical role in stemming the flood of unwanted, disruptive calls to cell phones.
"Unsolicited and unwanted phone calls are already on the rise, as technological developments make it easier for disreputable callers to evade consumer protection laws," said Lipinski. "I hear regular complaints from my constituents about scam calls and the decreasing utility of the Do Not Call registry. We should be shoring up protections for phone customers instead of making it easier for unwanted calls to clog up their inboxes. Consumers need more protections, not fewer."