Joliet and Will County agree on terms to re-open Chicago Street
3/8/2017, 2:55 p.m.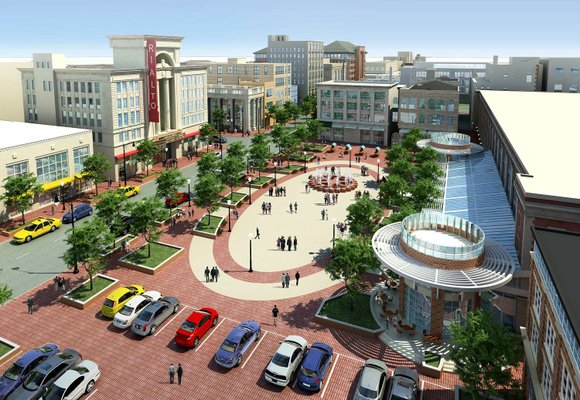 Officials from the Will County Executive, Will County Board, and the City of Joliet have announced that after years of being closed between Washington and Jefferson Streets, Chicago Street will open to the public as part of a larger property exchange between the County and City. The agreement will benefit Joliet's downtown redevelopment plans, the county, and the general public.
"Every downtown development plan the city has invested in indicates that reconnecting Chicago Street is key to revitalize downtown Joliet," said Joliet Mayor Bob O'Dekirk.
Will County has agreed to trade property with Joliet that will allow Chicago Street to open between Washington and Jefferson Streets. Joliet will also receive Van Buren Plaza, where the former State's Attorney building now sits across from the historic Rialto Square Theater where a public square will be built.
"I have always advocated to keep a strong county presence in Joliet's downtown," said Will County Executive Larry Walsh. "This should lead to forward progress on many fronts for our region."
In exchange for the Chicago Street and civic center properties, Joliet will transfer the former Metra parking lot, which is adjacent to the courthouse parking lot, to Will County.
Officials have said the parking lot will be resurfaced, redesigned, and automated. The makeover will increase the number of available parking spaces from 166 to more than 200. Parking in the lot will also be available free for public for events after 4 PM.
A redevelopment plan for downtown Joliet was completed last year. Opening up Chicago Street will allow visitors attending the Rialto Theatre and other city events to drive directly into the corridor area where these events are hosted. To aid in its redevelopment, Joliet recently received a Chicago Metropolitan Agency for Planning (CMAP) grant of $86,000 for the redesign and landscaping of Chicago Street. The City also contributed an additional $40,000 to that planning grant for the design of the expanded plaza.