The State of the Girls report shows increasing need for investment in Girls
3/8/2017, 6 a.m.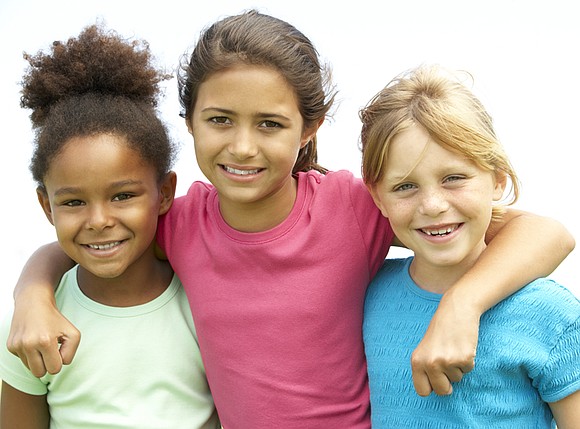 According to The State of Girls 2017: Emerging Truths and Troubling Trends report, Illinois is ranked 26th among the United States regarding girls' well-being. Compiled and released by Girl Scouts of the USA's (GSUSA's) Girl Scout ResearchInstitute, this third edition of The State of the Girls found that, regardless of an increase in high school graduation rates, economic conditions affecting girls in the United States have not fully covered from the Great Recession. These conditions are leading to an increased emotional and physical distress among girls, with obesity, marijuana use, and low self-esteem on the rise.
"In order to sustain the long-term development and success of girls, we need to invest in their overall physical and emotional health," said Nancy Wright, CEO of Girl Scouts of Greater Chicago and Northwest Indiana. "The State of the Girls demonstrates a crisis for girls in the country and the time to act is now."
A closer look at The State of Girls data for Illinois shows the following:
Health and Well-Being: Girls have more emotional, behavioral or developmental issues today than they did 10 years ago.
Ten percent of girls 6-16 reported emotional, behavioral or developmental issues in 2012 compared to 6 percent of girls in 2007.
Demographics: The face of girls in Illinois is changing. More than 27 percent of girls ages 5-17 were living in immigrant families in 2014
compared to 24 percent in 2007. The state is also more diverse than it was before the recession, about half of girls are White and nearly a quarter are Latina.
Education: More girls in Illinois are graduating from high school.
Only 3 percent of girls 16-19 dropped out of high school in 2014-2015 compared to 5 percent of girls in 2007. And more eighth-grade girls are proficient in math than they were 10 years ago.
The State of the Girls report also found that girls thrive in places where their academic achievement is bolstered by activities such as Girl Scouts, which enhances and reinforces learning and skills. Girls in lower socioeconomic status homes who need an early educational boost are especially propelled by the Girl Scout Leadership Experience. Through Girl Scouting, these girls can break through deeply embedded societal barriers that otherwise might hold them back from achieving their full potential. Girls thrive when connected with a committed troop leader who can share her own background, experience and social network.
"Girls are our future leaders," says Wright. "We need their voices everywhere from the classroom to the boardroom and everywhere in between. In order to ensure their success, we must support our girls as they elevate their voices and take action."
To learn more about The State of Girls and invest in tomorrow's leaders, RSVP for GSGCNWI's annual Tribute to Achievement Dinner on March 16, 2017, at the Four Seasons Chicago at www.girlscoutsgcnwi.org/tta.