Brooks headed to volleyball state quarterfinals
3/15/2017, 12:47 p.m.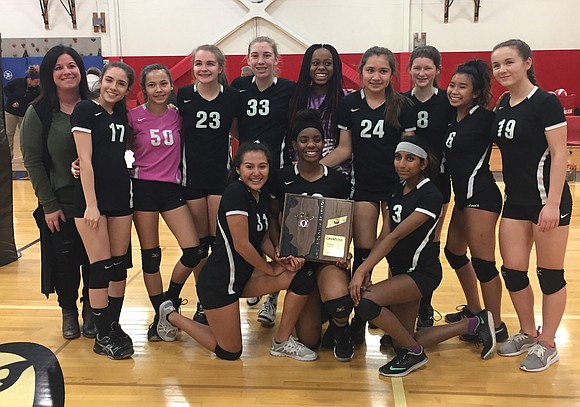 Brooks Middle School will play in the IESA 8th grade Class 4A state quarterfinals at 3:30 p.m. Saturday against Parker Junior High of Flossmoor after beating Eisenhower Junior High of Rockford in the Barrington sectional final Monday night.
If the Bulldogs (14-8) win, they would play again at 5:15. The state championship game is on March 21. All state finals matches will be played at Mt. Zion High School.
Team members include Mary Francisco, Ashleigh Curtiss, Valerie Froylon, Sasankaa Mummeredi, Tianna Hill, Christina Zeitler, Chloe Knaak, Viviana Perales, Kaylee Wnek, Nicole Kadziola, Olivia Mansuur and Brooklyn
Douglas.
They are coached by Molly DeSerf with assistance from Pete Pietruszewski.