Shorewood mayoral election stirs up 'hard feelings'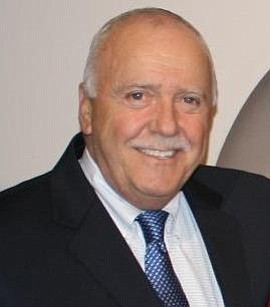 When he appointed her to the village board in 2014, Shorewood Mayor Rick Chapman praised Barbara "Cookie" Kirkland's strong ties to the community and her dedication to service.
Kirkland, who was being appointed to serve out the remainder of recently-passed board member Cene Schwartz's term, had already served on the board previously but left office in 2003 to spend more time with her grandchildren. In addition to her time on the village board, Kirkland also had served on the parks and recreation committee and had served in various capacities on local police and fire boards as well. She also had the pedigree as a member of one of the founding families of the village with her dad, Dave Barry, having previously served as village president during the 1980s and who helped to incorporate the village when it was established in 1957.
"I think she's going to make a great addition to the village board," said Chapman back in 2014.
Those feelings have changed however, after Kirkland announced that she would be running for Chapman's seat as village president in the April 4 election taking on the man who appointed her.
"She was a friend of mine for 40 years," said Chapman. "This is causing a lot of hard feelings."
"It's a shame that it's come down to this."
Chapman is running for a 5th term as the village's mayor. Having served as a village trustee starting in the 1990s, Chapman was first elected to the office of village president in 2001.
"This is what I do," he said. "I still believe that I'm the person to stay in this job to make sure that the things that got put in place over the past few years get accomplished."
He said he took the lead on the village making plans to find a sustainable replacement for the village's water supply which comes from a rapidly depleting aquifer. With plans to construct a Lake Michigan pipeline in the works, Chapman said that there is still much work to be completed that he wants to be around to oversee.
"I started the process of looking for the alternate source," which he said could take another 5 years to complete. "I want to be here to see that through."
He also points to a lean-running village government on his watch that has refunded a portion of residents' taxes back each year. He also notes the further work he wants to see completed on development at the Towne Center, a planned mix of residential and retail near the village hall, work to be completed in a newly approved TIF district and the widening of the intersection of Route 52 and River Road.

"It's time for the village to begin to benefit from those plans to develop," he said.
Kirkland said that the village's need for new leadership helped in her decision to run.
"I think it's time for a change," she said.
Since she has been serving on the board for nearly three years, she said that she's seen "many opportunities for improvement" that have not been implemented.