Wine of the Week: Chateau Cambon La Pelouse 2012 – Haut – Medoc $17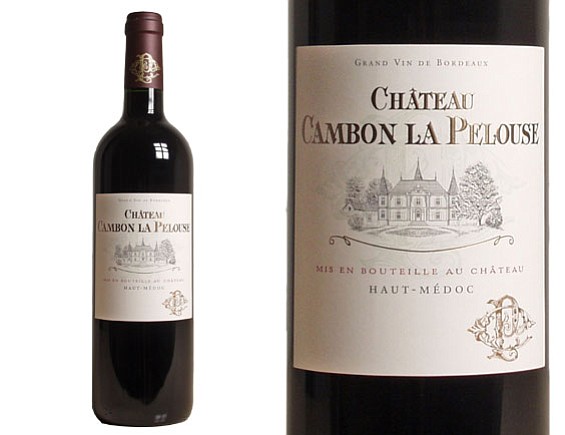 Imagine a Bordeaux from the Haut Medoc on Bordeaux's coveted Left Bank for under $20 that reflects all of the skill and laborious work in the vineyards and much of the complexity, roundness and fruity aromas and the allure of wines costing far more and you have the essential components and drawing cards to Chateau Cambon La Pelouse Haut Medoc 2012. A steal at a mere $17.99, this is a wine worthy of your best dry aged Porterhouse, cooked over hot coals, laced with chunks of hickory or, even better, apple or cherry wood and a few branches of fresh thyme or rosemary thrown on for aromatic good measure. Add a touch of crushed garlic, a dab of butter or a slab of fresh Gorgonzola to melt down into the sizzling meat as it rests off the grill. Grill a couple of spears of romaine brushed with garlic and lemon infused olive oil or pair it with a nice arugula and walnut salad drizzled with balsamic and you have a match made in heaven. This is a 'late harvest' in a sense, with hot, dry weather in late August and early September ameliorating the effects of an extremely wet spring. By all estimates 2012 was considered a good vintage year that produced balanced wine from very ripe fruit. Indeed, this wine has nicely rounded tannins and a great deal of elegance. For such a moderately priced Bordeaux, it has garnered a lot of attention, winning numerous awards and being consistently rated in the mid 90s by every major wine publication and an 89-90 by the esteemed Robert Parker.
The grapes were harvested by hand at the peak of ripeness, then fermented in temperature-controlled tanks before aging in barriques for at least a year in a combination of old and new oak. Barrels were hand selected from 8 coopers and aging was performed on the fine lees. Tangential filtration was used by consulting oenologists Claude Gros and Hubert de Bouard for the final grace note. The tasting notes from wine experts are all glowing. Just one sip and you'll see why. There was a total production of 180,000 bottles. I' m sure it's available at your local fine wine purveyor. If you locate it, buy a case or two. At this price, you can't go wrong.