Group of Bolingbrook Muslims throw benefit for Traynere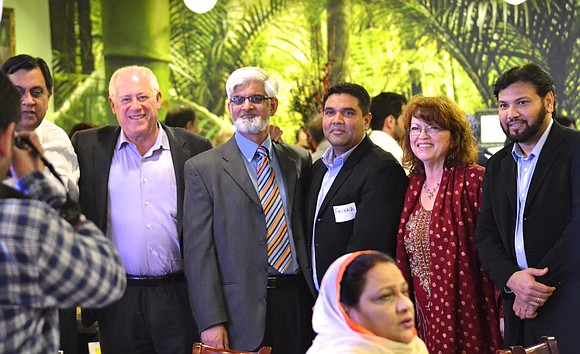 Before the 2016 Presidential election, Abid Ilias didn't tend to care much about local politics or even tend to notice when an election was approaching.
"I didn't even notice while driving that there were [election] signs out there," Ilias said.
But all that changed when he began to hear then-candidate Donald Trump's many controversial and Islamaphobic statements before the election. As a Muslim, he took notice and following Trump's election, he and members of the Bolingbrook Muslim community, were looking for a way forward.
That way forward presented itself in the upcoming mayoral election against 30-year incumbent Roger Claar who held a fundraiser for Trump last September.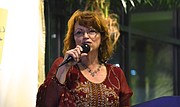 Through Ajaz Gill, a fellow Bolingbrook resident and Muslim, Ilias was introduced to Jackie Traynere and he was convinced her candidacy for the mayor's office was important enough for him to start paying attention. Traynere was a delegate for Bernie Sanders and talked about her progressive ideals and embrace of multiculturalism, especially in diverse landscape of the village where she's lived for most of her life.
"I saw her vision and my vision and they matched exactly," he said. "This is America. This is our country. We all came here to live and make this country great."
Traynere actively connected with Bolingbrook Muslims in their homes and through events hosted at the local mosque. Several volunteered to canvas on her behalf and even threw a large fundraiser for her party, Bolingbrook United.
"Jackie was able to connect and relate to what we were going through emotionally," said Aamer Abdul-Jaleel at the fundraiser.
Abdul-Jaleel was one of the community members who met with Traynere in his home following the 2016 presidential election. At the fundraiser he told the story of how on November 9, he feared telling his children about the election results and kept them home from school. Following his meeting with Traynere, he found renewed hope and a renewed sense of purpose volunteering to knock on doors, campaign and fundraise.
A piece that aired on March 10 on CNN showed that not all area Muslims felt the same however with Talat Rashid, and two other residents expressing their support of President Trump.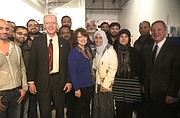 The piece caused concern through its use of footage of one of the mosques in town and what some called a misrepresentation of the views of the majority of Bolingbrook Muslims.
Rashid has been a vocal advocate for Claar and has made campaign appearances, including a video for Claar's Bolingbrook First party.
"Roger (Claar) believes in diversity and he promotes it," Rashid said in the video.
At a recent campaign appearance Traynere expressed her gratitude for the support she's received from the Muslim community and reiterated her promise to get more women and people of color involved in government.
"If we don't get a seat at the table, we are likely going to be on the menu," Traynere said.
---
The election is April 4. For more information on registering to vote, you can visit thewillcountyclerk.com or click here and to find your polling place, click here.
Correction: A caption in the photo of Jackie Traynere speaking at the March 24 benefit has been changed to better reflect the audience of the benefit.