Exclusive: Bill Cosby Finally Breaks His Silence
Stacy M. Brown - NNPA Newswire | 5/3/2017, 2 p.m.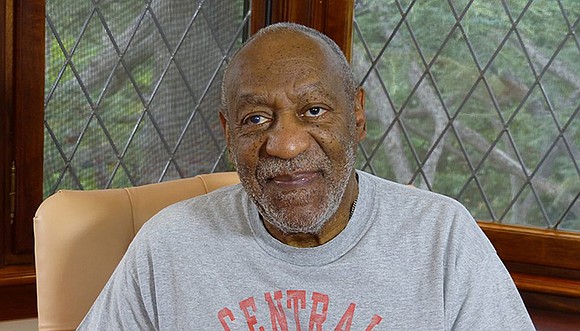 Perhaps, the closest Cosby came to addressing his ongoing legal battles during the interview was when he opined about the true history of America.
"The history about African-Americans is a history of the United States; but the true histories, not the propaganda that is standard in our nation's history books," Cosby said. "The great writer, James Baldwin, said, 'If you lie about me, then you lie about yourself.' The revolution is in the home. There is something about someone saying, 'I didn't know that,' that could cause a change in that person's thinking."
Cosby said he thinks about his illustrious career that, at least for now, has been placed on hold because of the court cases.
Few have achieved the legendary status enjoyed by Cosby.
His career has spanned more than six decades and includes a host of best-selling comedy albums and books, gold and platinum records, and five Grammy Awards.
With his role in "I-Spy" in the 1960s, Cosby became the first African-American co-star in a dramatic series, breaking TV's color barrier and winning three Emmy Awards.
After starring opposite Academy Award winner Sidney Poitier in the 1970s trilogy, "Uptown Saturday Night," "Let's Do It Again," and "A Piece of the Action," Cosby's star soared even higher in the 1980s when he single-handedly revived the family sitcom and, some argue, saved NBC with "The Cosby Show."
"Darn right," he said, when asked if he missed performing. "I miss it all and I hope that day will come. I have some routines and storytelling that I am working on.
Cosby continued: "I think about walking out on stage somewhere in the United States of America and sitting down in a chair and giving the performance that will be the beginning of the next chapter of my career."