Former Joliet Native Makes Good in Hollywood
Filmed reviewed by Dwight Casimere – movies@thetimesweekly.com | 5/11/2017, 10:05 a.m.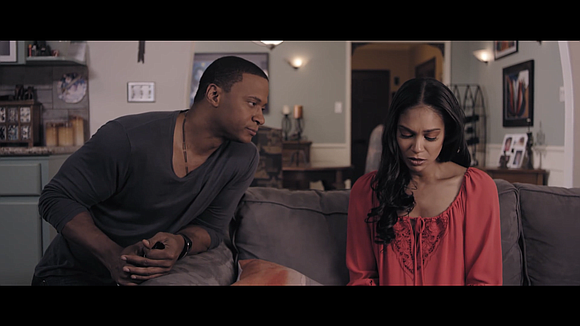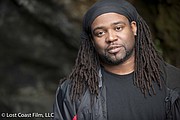 Joliet may claim an up-and coming filmmaker as its own. Producer, Director, Writer and Editor Cory Grant was born in Joliet. He has just released his latest film, "Illicit," in the Chicago area. It is currently playing at the Studio Movie Grill, 210 West 87th Street in Chatham Chicago.
This isn't Grant's first film outing, but it is certainly his most adventurous. An avowed fan of the horror film genre, "Illicit" is a frank look at the ins and outs of romantic relationships, marriage and the impact of deceit and extra-marital affairs. Illicit takes it to the extreme, and shows what happens when a couple strays apart and winds up teetering on the precipice.
David Ramsey (CW's "Arrow") and Shireen Crutchfield (Love and a Bullet-2002, Hot Boyz-2000) star as Guy and Sasha Curtis, he, an LA County parole officer on his way to becoming the office chief, she a housewife raising their young daughter with dreams of reviving the modeling career she abandoned to become a dutiful wife and mother.
Through various contacts and friends, Grant was able to enlist some star-power to advance the project. Vivid A. Fox plays the venom-dripping Chief Parole Officer Linda Steele, with delicious aplomb. Dean Cain ( TV's Lois and Clark: The New Adventures of Superman, Ripley's Believe It Or Not) also is on board, playing the smarmy Felipe, a hustler type, with a flashy pad in the Hollywood Hills and a penchant for hosting 'swinger' parties.
Rising talent Michelle Weaver (SyFy's 2 Lava2 Lantuala, the sequel to the SyFy Channel franchise Lavalantula) stars as Faren, the femme fatale who spells trouble for Guy when she is assigned t o him as his new parolee. From the moment they lock eyes, its apparent they'll be seeing a lot more of each other, both literally and figuratively, outside the confines of the office.
McKinley Freeman (End of Watch 2012, Hit The Floor-2013) is Lance, the Uber-type driver and part-time fashion photographer who rekindles Sasha's passion for modeling and in life, to near disastrous results. Late in the film, he becomes a stalker-type, which really didn't ring true to his character. That was about the only jarring flaw in an otherwise enjoyable film.
The script is really tightly written, and, according to Grant, it was a collaborative effort. "All of the actors you see in the film also helped to write and produce the film. That's why the scenes all ring so true. The actors delved deep into their own experience and into the truth of their characters to come up with dialogue and scenes that were realistic and had the ring of truth."
Grant's background in film is also evident in the polished look and feel of Illicit. A graduate of Norfolk State and Virginia, with a BA in Communications, Grant worked at NBC where he decided that film was calling. He then enrolled at Howard University where he received a Masters in Film. He then moved to Hollywood where he wrote and directed his third feature, Dysfunctional Friends, following up with The Lost Coast Tapes, which saw him enter the mainstream horror arena, which he professes to be his keenest interest in film.