Former Joliet Native Makes Good in Hollywood
Filmed reviewed by Dwight Casimere – movies@thetimesweekly.com | 5/11/2017, 10:05 a.m.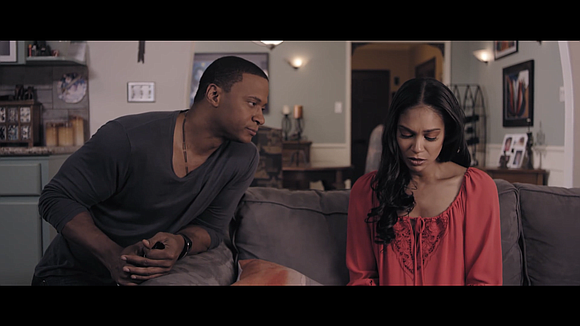 According to Grant, he first got his passion for film while growing up in Joliet and the inspiration for the characters in his new film, Illicit, came largely from his experience of growing up with his mother, Teresa Grant, who is a parole officer for the Federal Courts system.

A graduate of Mary Crest Elementary School in Crest Hill, Dirkson Middle School and Joliet West H.S. in 1991, Grant says he first became interested in films at the age of 9, when he was a big fan of George Lukas's Star Wars movies. "My childhood friend, Edward Foxworth, and I used to act out imaginary scenes with our Star Wars action figures and we used to joke with each other about making movies. Even though we were just playing and joking around, that's really how it started for me. I was a huge fan of George Lucas and Star Wars, and that inspired me, even as a young kid. Spike Lee was also an inspiration for me, as you can see in some of my films. My biggest inspiration, though, was the Hudlin brothers out of East St. Louis. They did the 1990 film House Party with Kid N' Play, which was a huge hit, since they were from Illinois, I felt that I could do it too, being from Joliet. That inspired me. Later, when I got to Howard, I made my first feature called Hip Hop Task Force. I financed it with Pell Grant money and scholarship money, which is probably not the smartest thing to do, but somehow it worked out for me. I shopped the film around the country with my own money and lucked out and got a distribution deal. That's how I wound up going to Hollywood. Like I said, that wasn't the smartest way to finance a film, and you couldn't even pay me to watch that movie again."
The inspiration for the lead characters in the film Illicit, also came from his own experience, growing up with his mother, Teresa Grant, who is a parole officers with the U.S. Federal Courts. "I used to hear her tell stories when I was growing up, about her cases and the home visits that she made. Even though she wasn't supposed to, the stories were fascinating, and I really got a first-hand view of the ins and outs of the parole systems and some of the characters that she came across. I also use to go down to the office with her and see her in action with some of her clients. It was a real eye-opener. I really got a first hand window into her caseloads and her relationships with her clients, the judges and the other officers in her office. That's where the idea for the characters came in, especially the Vivica A. Fox character. That was my mom. The film was my way of honoring her and the work that she did.
"My Mom's work and example also taught me about possibilities and the value of hard work and dedication. It was because of her work and the exceptional job that she did that she was sent to Washington, D.C. to work with the Federal Courts in a major position. That showed me that there were possibilities outside Joliet and that you can strive to achieve them. I plan to come back to Joliet someday to do a movie there, so I can inspire some other kids to do what I did."
The storyline for Illicit came both from Grant's experience listening to his mother's stories in real life and from another film of extra-marital affairs. "There are elements in the script of Illicit that are true but the story is fictional. The story came about from one of my producing partners Vince Frazier. We like the movie "Unfaithful" with Richard Gere. He was telling me a story about when he was going to see that movie in the theater and he was watching a wife cheat on her husband. He was observing the men sitting in the audience with their wives and their girlfriends and how they were reacting. They looked very uncomfortable. We just got a kick out of it. I said wouldn't it be interesting if we did something similar but had it to where both the husband and the wife would be simultaneously cheating. That is how we got the basic premise of what the story would be."