Will County offering diabete prevention programs
5/15/2017, 12:04 p.m.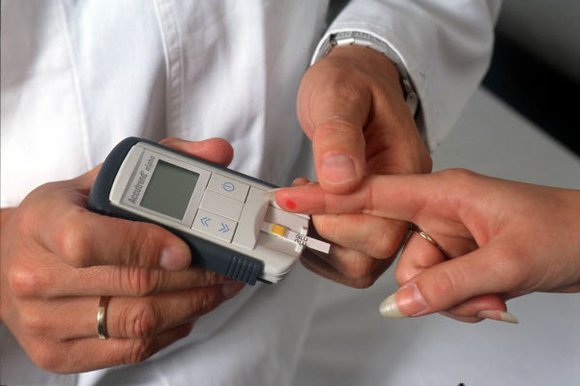 There are numerous health problems that statistics show to be more of a battle every year. They would include the heroin and opioid crisis, and also the adult and childhood obesity problem. But there's no doubt that another major problem that always seems to be growing is those with diabetes.The Center for Disease Control and Prevention (CDC) has reported that 8.5% of Will County residents, totaling over 57,000 people, have diabetes.Beyond that, there are thousands more who have prediabetes; and should begin to change their lifestyles sooner rather than later.To reduce the burden of diabetes, the Will County Health Department encourages community members to take advantage of the local Diabetes Prevention Programs being facilitated by the Greater Joliet Area YMCA, and also by the Will-Grundy Medical Clinic. These programs are for adults 18 and older who are at high risk of developing type 2 diabetes. YMCA Health and Wellness Director Susan Krause says those at risk must realize that you should not just sit around and wait for diabetes to take over your body.
Diabetes Prevention Programs Can Help Delay the Onset and Reduce the Severity of Diabetes
"If a doctor tells you you're at high risk," Krause said, "you don't want to just say 'no big deal, I don't have it yet.' You should make a lifestyle change before it actually happens. Then, you are prepared if and when it does. You can also slow down how quickly you get diabetes, and lessen the impact."
In addition, Krause said this program is where you learn how to plan your own strategy. "These are not exercise classes. Although more physical activity outside the class is talked about, these are group facilitation classes where you learn about what you can do and share stories about lifestyle change."
And those changes can pay many dividends. On Valentine's Day of this year, the Herald-News ran a story about 64-year-old Caro Lynn Pierceall. She reported that after completing the one-year program she had dropped 60 pounds, lowered her blood pressure, was paying a lower health insurance premium, and was in the new habit of reading food labels for important nutritional information. But in addition to that, Pierceall told the Herald-News about the new friends she had made. "Everyone was very encouraging," Pierceall recalled, "and we all got along well."
These one-year classes with a CDC-approved curriculum begin with 16 weekly sessions, followed by monthly sessions, of emphasizing healthier eating, more physical activity, and advice on how to deal with stress and times when you need to get back on track.
The program's specific goals talk about a seven percent decrease in body weight, as well as increasing physical activity to 150 minutes per week. The National Institute of Health has reported that these type of Diabetes Prevention Programs can reduce the number of new cases of type 2 diabetes by 58% overall, and 71% in adults over 50.
To determine if you are high risk for type 2 diabetes, you can take a test by going to https://doihaveprediabetes.org/.