Turf upgrade could attract more business to Slammers stadium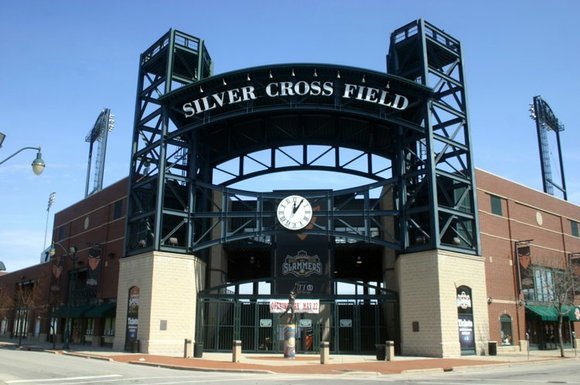 The planned installation of an artificial turf field at Joliet's Slammer's Stadium could make the 6,000 seat venue a bigger attraction and provide a wider range of uses.
That's according to Slammers president Nick Semaca who laid out the benefits of the proposed $1.2 million change from natural grass turf to artificial for the Joliet City Council.
Semaca said that the artificial surface would expand the calendar year for the park to be used to a nine-month window.

Semaca said that the changeover would have a couple of major impacts.
"The first is to bring more entertainment options to citizens of Joliet," he said. He said the other big change will be the economic impact which could be realized from attracting sport tourism by hosting amateur playoff tournaments for baseball and softball.
"We think it really is something that can put a lot of money back in to the community," he said.
With the change in turf, Semaca said that the stadium could also be used for other sports including soccer, lacrosse and rugby in addition to other non-sports-related events.
He points to successes in places like Palm Beach Florida where the stadium there attracts around 14,000 players and has had an economic impact of around $10 million in hotel and restaurant business.
"This is a prize that we can go for," he said.
Last year Semaca said Slammers stadium was used for its first amateur baseball tournament and would host two such events this year that have already sold out. He said the goal is to attract 10 such events next year from April to July with about 120 teams participating. That could mean attracting about 25% of out of town business as well as about 750 hotel room stays.
Semaca said that the team would start by focusing on baseball, the "business that we understand the most," but would also seek to attract other sports as well as concerts, road races, beer festivals and other entertainment.
"We think we can attract over time more and more of these marquee events that will be bringing in people from all across the country," he said.
Semaca said that with the stadium as the centerpiece the larger the events the more that the outlying area could benefit with a need for use of local ball fields for playoff games. He said that he planned to seek the input of area stakeholders at the Rialto Theater, City Center Partnership and the Heritage Corridor Convention Center to help with those areas outside of his knowledge base.
"We hope to be in the middle of this hub of activity but we know that we can't do it all by ourselves," he said.
He said that the refitted field would be more versatile for use for sports other than baseball with an emphasis on being able to change it over quickly for use as a soccer field or other event. Future plans could be made to attract a minor league soccer team to use the field as well he said.
In March, former City Manager Jim Hock recommended the city pay for the turf change with money from the city's reserve fund. That money would be paid back, he said, through the recently approved Special Service Area tax over time.