Memorial Day events highlight service, sacrifice of area veterans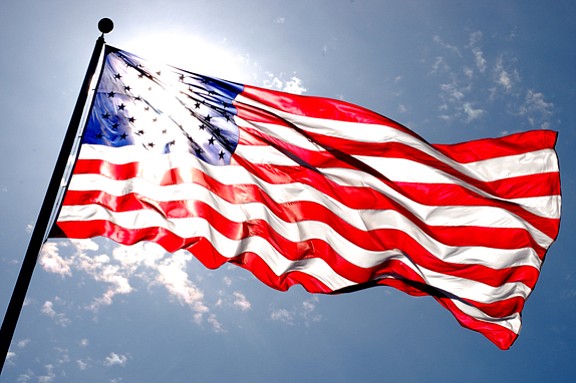 For those looking to honor veterans for their service over the holiday weekend several municipalities and other organizations are hosting events around Will County on Memorial Day, Monday, May 29.
Abraham Lincoln Cemetery in Elwood
A ceremony honoring the 50th anniversary of the Vietnam War will be held at the Abraham Lincoln Cemetery in Elwood on Monday, May 29.
A musical prelude begins at 11:00 a.m. with a ceremony following at I l:30 a.m.
Abraham Lincoln National Cemetery is located at 20953 W. Hoff Road in Elwood, IL 60421
Lockport VFW
The Lockport VFW is hosting a Memorial Day ceremony on Monday, May 29, starting at 9:00 a.m. at Lockport Cemetery near the corner of 5th and Madison Streets in Lockport.
The American Legion Post 18 will also host a Memorial Service starting at 12:00 p.m. at 15052 Archer Ave. in Lockport.
A picnic will follow at 12:30 and will run until 4:00 p.m. with a live band playing from 12:30 - 3:30.

Admission is free for Vietnam-era veterans. All others are asked to make a $5 donation.
Plainfield
Run for the Brave 5k
The village of Plainfield will host the Run for the Brave 5K (formerly Wounded Warrior) race starting at Plainfield North High School on Saturday, May 27 with a race course that winds around the surrounding neighborhoods. The event benefits Operation Welcome You Home, a non-profit organization dedicated to assisting wounded veterans in the State of Illinois. The event will begin with a ceremony honoring military veterans at around 7:15 a.m. with the race set to begin at 8:00 a.m. More info can be found online at http://www.welcomeyouhome.org/index.html.
Memorial Day parade
The Plainfield American Legion Marne Post #13 will be honoring area veterans with on Monday, May 29th by hosting their annual Memorial Day Parade. The parade begins at Ira Jones Middle School (15320 S. Wallin Drive in Plainfield) at 10:30 a.m. and will travel east on Ottawa Street. The parade will continue east through Settler's Park and end at the veteran's memorial with a flag raising ceremony.
Shorewood
Shorewood will host a ceremony honoring veterans at the village's Towne Center Park, near Village Hall, 1 Towne Center Blvd. in Shorewood on Memorial Day. The ceremony starts at 6 p.m.
Romeoville
The village will host a ceremony on Memorial Day at the Edward "Doc" McCartan veteran's memorial, 11 Montrose Dr. starting at 10 a.m.
Midewin National Tallgrass Prairie
Midewin will host a Memorial Day tour on Saturday May 27 starting at 10 a.m.
The "Thank You For Your Service" tour is open to people of all ages and will offer a look at the origins of Memorial Day. The event will also offer information about the lives of local veterans who lived on the land, and a chance to hear about how they served their country. The tour will also visit local memorial sites on the land where the Joliet Arsenal operated during World War II.
Midewin National Tallgrass Prairie is located at 30239 S. State Route 53 in Wilmington.