National Restaurant Show 2017
5/25/2017, midnight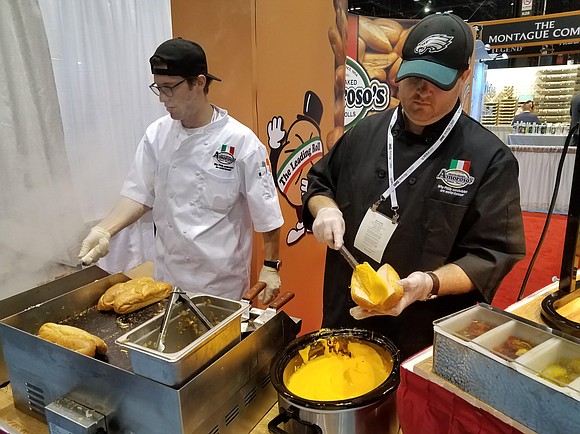 Chicago - The 2017 edition of the National Restaurant Show just concluded at Chicago's McCormick Place and early estimates are that it is had the largest attendance of any show in recent history. More than 45,000 food service buyers perused the wares of food and restaurant equipment producers from around the world. More than 200,000 visitors cruised the massive halls of McCormick Place to savor the dazzling array of food and beverage. Once again the Italian Trade Commission took over the Lakeside Convention Center with its Pavilion highlighting the food and wine and olive oil of Italy.
https://www.youtube.com/embed/pkDJtjnuBHs
The BAR pavilion, also at Lakeside Center, brought hundreds of beer, wine and spirits producers together with I innovators in the service aspect mingling with sommeliers, mixologists, restaurant and bar owners to sip the latest in the adult beverage industry and to observe Main Stage mixology demonstrations sponsored by the folks at Budweiser. It was the nation's biggest food and drink party. What a way to generate record business in one of the nation's most thriving industries!