Wayne's Words: Why Memorial Day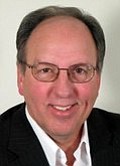 Memorial Day is a federal holiday in the United States for remembering the people who died while serving in the country's armed forces. It was formerly known as Decoration Day and traditionally observed on May 30. Decoration Day has evolved into Memorial Day and it is this weekend. It was officially declared a national holiday in 1967. It is the traditional holiday that starts the summer. It is always a three-day weekend since the Uniform Monday Holiday Act went into effect in 1968. The holiday moved from its traditional observance on May 30 to the last Monday in May. Families and friends gather for picnics and numerous outdoor events in observance of the holiday weekend. There are also the incessant holiday sales hyped by businesses big and small. But that's not really what this weekend is about.
The purpose of Memorial Day is commemoration of soldiers who died in battle. The grateful phrase "Thanks for your service" should be reserved this weekend for those service members who paid the ultimate price-- they died fighting in battle for the United States of America.
The origin of the day has its roots in commemorating the estimated 620,000 soldiers who died in the Civil War from both the armies of the North and the South. Many battle deaths have occurred since then. Combat deaths have been the largest since then in World War II, World War I, Vietnam, and Korea respectively.

Service in the military has declined significantly since the Vietnam war. The number of personnel declined following World War II but peaked at 3.5 million in 1968 during the Vietnam war. Military deaths from that period were 58,220. Since then military strength has declined to approximately 1.3 million today. According to the U. S. Army Military History Institute combatant deaths in conflicts since Vietnam exceed 7,559.


Fortunately, combat losses in more recent wars have decreased but it does not diminish the need for continued commemoration ceremonies. There are several local ceremonies at various locations around Joliet and Will County. Information regarding where and when can be found in The Times Weekly. If you are unable to attend any commemoration ceremonies there are two other rituals you can do this weekend. One is to fly the U.S. Flag at half-staff from dawn until noon on Memorial Day this coming Monday. The other is to pause for a National Moment of Remembrance at 3 p.m. local time.
Memorial Day services this year will miss a veteran's advocate due to the death this week of Don Walden. Walden was a fixture in Joliet veteran's circles. He was the Master of Ceremonies at many veteran events in Joliet. He was the face of American Legion Post 1080 and served as its commander seven times over the years. Walden was a founding member of the Will County Veterans Assistance Commission and active in several Will County veterans' organizations.
When you visit the Abraham Lincoln National Cemetery this weekend, or in the future, take notice of the life-size bronze statue of Abraham Lincoln at the cemetery entrance. Don Walden chaired the committee responsible for Lincoln statute's placement at ALNC.
Condolences to Don's family and a thank you from this veteran for all his past contributions to the veteran community. He will be missed.
Stay tuned…