EBONY Heads West, Leaves Chicago for Los Angeles
Erick Johnson - Chicago Crusader | 5/30/2017, 5 p.m.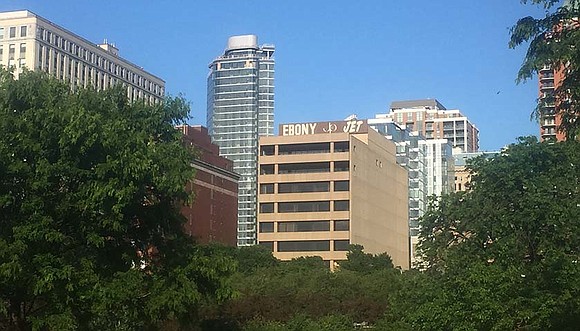 Los Angeles has lured another Black icon away from the Windy City.
The company that now owns EBONY and Jet magazines, recently announced that the editorial teams for both publications will relocate to Tinsel Town.
The move marks another loss for Chicago, which was once a magnet for Black-owned media.
The Chicago Tribune reported that Oprah Winfrey shutdown production at her Harpo Studios, for good, in December 2015.
"Production is migrating to the West Coast, four years behind Winfrey, who left town to start her own cable network, OWN, in 2011," the Tribune reported.
Television personality Steve Harvey announced last year that he was leaving Chicago to start a new show in Los Angeles.
Motown, the iconic, record label that was once a staple of Detroit's music scene, bolted for the West Coast decades ago.
Now, EBONY and Jet join that western migration, leaving many in the Black community scratching their heads.
It's the latest chapter for two, storied publications that, for years, have struggled to find their way in the ever-evolving world of new media.
The founder of the Johnson Publishing Company, John H. Johnson, died in 2005. His wife, Eunice, died in 2010. Their daughter, Linda Johnson Rice, sold EBONY and Jet in 2016 to CVG Group, a Houston private equity firm. Jet ended its print-run in June 2014 and is now only available in digital form.
What many had hoped to be a new chapter for EBONY and Jet is now fading. The latest disappointment came May 5, when the CVG Group announced that EBONY is laying off about 10 of 35 employees, including Editor-In-Chief Kyra Kyles. Tracey Ferguson, the digital editor of Jet, will be responsible for both magazines. EBONY has 1.2 million subscribers.
Most of the laid-off employees were from the Chicago-area, according to "Crain's Chicago Business." Johnson Publishing's CEO Desiree Rogers resigned and is expected to spend more time as head of Choose Chicago, the city's tourism bureau.
"I have appreciated my time with the company and am proud of the work we have done here, guiding the sale of legendary assets and strengthening 'Fashion Fair' with a new team," Rogers said in the statement. "Now, is the perfect time to pursue other interests."
Johnson Rice will now be CEO and chairman of Johnson Publishing Company, which owns the Fashion Fair cosmetics line that is celebrating its 45th anniversary this year. Johnson Rice is the CEO of the CVG Group's Ebony Media Group, which runs EBONY.
While EBONY will relocate to Los Angeles, Johnson Rice will maintain an office in Chicago and remain CEO of EBONY. Since selling their headquarters in 2010, Johnson Publishing has operated out of the Borg-Warner building at 200 S. Michigan Avenue.
The Crusader was unable to reach Johnson Rice for comment, but in a May 7 article published on TargetMarketNews.com, she denied reports that EBONY was leaving Chicago.
"In an effort to streamline our business and to get it where it needs to be, we decided we would consolidate and have Tracey Ferguson, who is the Editor-In-Chief of Jet, also be the EIC of EBONY and handle all of the digital [needs] on both sites," said Johnson Rice, during an interview with Target Market News. Johnson Rice said that there will also be editorial staff in New York and Chicago.