EBONY Heads West, Leaves Chicago for Los Angeles
Erick Johnson - Chicago Crusader | 5/30/2017, 5 p.m.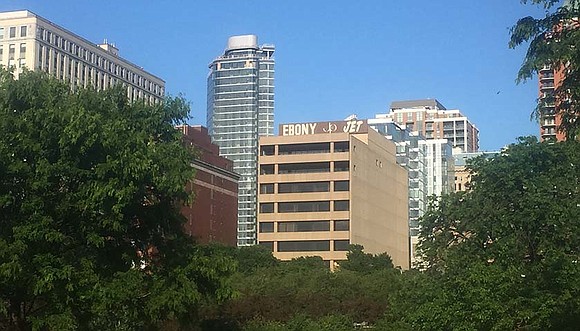 Johnson Rice continued: "We will still have a big presence in Chicago, because our sales and marketing team is there, our production is in Chicago. So, I want to be real clear on that—we're not leaving Chicago."
But some people aren't buying it.
On May 8, Crain's Chicago Business ran the story, "As Johnson Publishing declines, Chicago loses a link to its past."
Over the years, to save EBONY, Johnson Rice sold its landmark headquarters, shuttered the print edition of Jet magazine and then sold EBONY and Jet to the CVG Group, a small private firm with little or no experience in media or magazine publishing. All along, Johnson Publishing trumpeted these moves as a step forward, but to many professionals and former EBONY employees, they were all mistakes and disturbing signs of an empire in decline.
Now, there are concerns that the latest move to relocate EBONY some 2,000 miles away from its birthplace will deliver the final blow to the publication that, for decades, was one of the few magazines that told the story of Black life and culture.
These stories were told from EBONY's headquarters in Chicago, where its founder, John H. Johnson and other Black trailblazers, established Chicago as America's Black media mecca with their rags-to-riches success stories.
While it's the nation's second largest city, Los Angeles has only 381,000 Black residents to Chicago's 889,540, according to the latest U.S. Census figures. And while other cities with large Black populations—Detroit, Cleveland, Philadelphia, and New York—are much closer, Los Angeles is a city that does not have the rich Black history of Chicago and other cities impacted by the Great Migration.
Despite attempts to reinvent EBONY, the magazine has continued to struggle. The magazine's print subscribers complained about receiving issues months late, a problem Johnson Rice attributed to changing printers. Recently, EBONY's freelance writers took to social media, venting their frustrations of not being paid for work that was published months ago. CVG Group officials said that the rushed purchase of the magazines contributed to a backlog in payments to freelancers.
For now, Black Chicago is bemoaning the loss of a treasured homegrown icon that helped cement the city as the Black media capital. For a company that remained in Chicago for more than 70 years, EBONY's latest move is painful to many Blacks. Some took to Facebook and other social media, to express their disappointment.
"It's such a big deal for Chicago," said Lavon Nicole Pettis.
Arlene Jones was more blunt.
"Linda Johnson Rice has been a complete failure [for] EBONY/Jet, since she took over," said Jones.
Chicagoan Fabian Elliott said that the move was sad to see, but it was a reminder that businesses come and go.
"It is a reminder that we have to keep innovating as a community and creating more iconic businesses," said Elliott "We still have many more left to be created."
The Chicago Crusader is a member publication of the National Newspaper Publishers Association. Learn more about becoming a member at www.nnpa.org.