Paid sick time plan passes out of the Senate
5/31/2017, midnight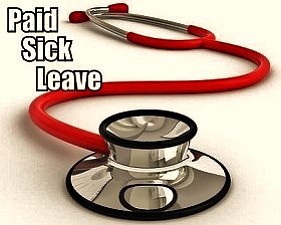 An estimated 1.5 million Illinois workers would benefit from a plan that passed the Senate today guaranteeing paid sick time for every Illinois worker. The plan, contained in House Bill 2771, is sponsored by State Senator Toi Hutchinson (D – Chicago Heights).
"Every day, too many Illinois workers who are sick are essentially forced to go into work because they cannot afford to stay home and get better," Hutchinson said. "Healthier workers are good for our families, our communities and our businesses. I'm proud to have worked with advocates over the past two years to guarantee paid sick time to every Illinois worker."
Hutchinson's plan, contained in House Bill 2771, would provide up to five paid sick days per year to full-time and part-time employees, accruing an hour at a time for every 40 hours worked.
While Hutchinson's proposal would greatly benefit workers, businesses also stand to benefit. According to the Journal of Occupational and Environmental Medicine, lost productivity caused by sick workers costs the economy $160 billion annually. Having an overall healthier and more productive workforce, as well as reducing illness from the transmission of contaminated food by sick workers, all add up to big savings for employers.
"Under this plan, employers would have more productive workers with reduced transmission of disease and reduced turnover," said Wendy Pollack, Director of the Women's Law and Policy Project at the Sargent Shriver National Center on Poverty Law.

House Bill 2771 passed the Senate today and will now head to the Illinois House for concurrence. If passed by the House and signed by the governor, Illinois would become the eighth state in the nation to require some form of paid sick time.