Plainfield prayer event for military
5/31/2017, midnight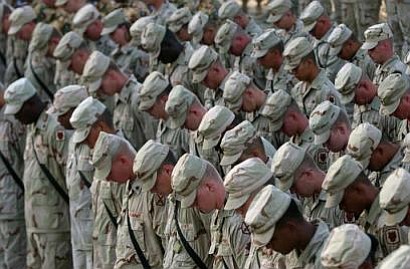 St. Mary Immaculate will host a silent hour of prayer the third Friday of each month starting June 16.
The event is open to the public to devote an hour to pray for those who serve our country.
The June 16 event will be held in the St. Mary Immaculate Adoration Chapel, 15629 S. Rt. 59, starting at 6:00 p.m.
For more information please contact Maria Prekop at maria.prekop@navigant.com.
Other June events at St. Mary Immaculate include:
June 12 Blood drive
By giving just 30 minutes of your time and a pint of blood you can save several lives. Knights of Columbus next blood drive in conjunction with Heartland Blood Centers and the Plainfield Fire Department will be on Monday, June 12, 3:00 to 7:30 pm. at St. Mary Immaculate Parish 15629 S. Rt. 59 Plainfield IL. For information or to reserve a time contact Rich Blaszak 815-254-7078 or rblaszak@sbcglobal.net.

June 15 Bertino-Tarrant summer speaker series
Throughout the summer, Senator Bertino-Tarrant will be hosting a Summer Speaker Series on a variety of topics including Illinois' budget, property taxes and federal health care.
The 1st seminar "A Fiscal Review of Illinois' Budget" will be held on Thursday, June 15th from 6:30 p.m. until 8:00 p.m. in the Faith Sharing and Harvester meeting rooms at St. Mary Immaculate Parish (15629 Rt. 59, Plainfield).
Senator Bertino-Tarrant will welcome Ralph Martire, Executive Director of the Center for Tax and Budget Accountability, for this first seminar.