Slammers hold down Wild Things, WIN 6-3
5/31/2017, 2:32 p.m.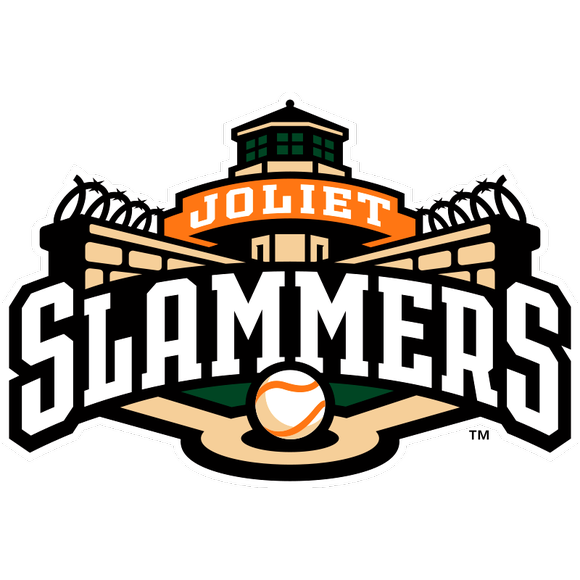 Teams return for game 2 Wednesday at 7:05pm
Joliet - The Joliet Slammers presented by ATI Physical Therapy hosted the Washington Wild Things (9-6), to an overcast Slammers Stadium where Slammers' RHP Danny Concepcion (0-2) bid for his first win of the year, but had to out-pitch Trevor Foss (3-0) who took a no-hitter into the 7th inning
in his last start.
Both starters worked a scoreless first inning and the Wild Things would score on a play we won't see the rest of the season. Hector Roa doubled (6) to start the second, but Kenny Peoples-Walls was robbed of a home run by right fielder Juan Silva as he made the running catch, then tumbled over the short fence in right field. Roa was then granted two bases since Silva went out of play making it 1-0 Washington.
Foss flirted again after pitching 3 1/3 no-hit innings until Rock Shoulders singled to right field in the 4th inning to put two men on for Melvin Rodriguez. Foss who had gotten the Slammers' batters to hit into hard outs, ran out of luck after Melvin sliced a double into the left field corner to
give Joliet a 2-1 lead. Danny Zardon followed with a double of his own to make it a 4-1 contest.
Concepcion continued his dominance going 6 1/3 only allowing one run. In the Joliet half of the 6th Melvin Rodriguez continued his ballgame with a frozen rope over the right field wall to make it a 6-1 Slammer's lead.
Things got interesting in the 9th inning after two Washington men reached and Alexander Fernadez smacked a two-run ground rule double to make it a 3-run deficit. With two men on that brought the tying-run to the plate in Kane Sweeney who had been without a hit and entered with a six game hitting streak. Representing the tying run Manager Jeff Isom went to his closer Confessor Lara to notch the final out. The hard throwing righty was able to get Sweeney to fly out to left field to end the ballgame and the Slammers snap their 4 game losing streak and get Concepcion his first win of the season and hand Foss his first loss.
The Joliet Slammers presented by ATI Physical Therapy play at the Slammers Stadium downtown Joliet, Illinois, and are members of the professional, independent Frontier League. The Frontier
League is a 12-team league entering its 25th season of play in 2017. Visit the Slammers online at www.jolietslammers.com or call the ticket office at 815-722-2287 for more information! Don't forget to "Like" the Slammers on Facebook at www.facebook.com/jolietslammers or follow them on Twitter at @jolietslammers!