Plainfield man commits suicide after killing wife
11/2/2017, 10:11 a.m.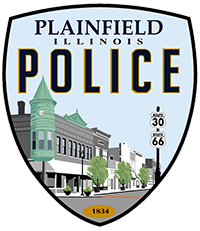 A Plainfield man committed suicide after allegedly shooting and killing his soon-to-be ex-wife on Saturday, Oct. 28.
Plainfield police report that 72-year-old Raymond Zene shot his wife Elaine Zene, 65, in the Jewel-Osco parking lot at 13460 S. Rt. 59 around 12:30 p.m. before fleeing in his silver Chevy Impala to his home in the 24100 block of Walnut Circle.
In a press release, Plainfield Police reported that officers Elaine M. Zene of Woodridge "lying on the ground, unresponsive, and bleeding from apparent gunshot wounds."
"An officer assisted civilians with performing CPR on Mrs. Zene, while other officers secured the scene, spoke with witnesses, and looked for the offender."
Mrs. Zene was taken to AMITA Health Adventist Medical Center in Bolingbrook where she was pronounced dead at 1:08 p.m.
A little after 1 p.m. officers were dispatched to the 24100 block of Walnut Circle in reference to a welfare check on Raymond Zene after one of his relatives had received a "disturbing text."

Officers tried to make contact with Zene and report hearing a gunshot from inside the closed garage at the residence.
Members of the Joliet Police Department's Special Operations Squad entered the garage Zene, unresponsive, in the driver's seat of his vehicle. He was pronounced dead from self-inflicted gunshot wounds.