Wayne's Words: Salute to All Veterans
Wayne Horne | 11/8/2017, 1:37 p.m.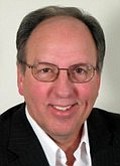 Veterans Day is Saturday, November 11. The holiday should not be confused with Memorial Day which honors service members who died in uniform while serving their country. Veterans Day honors past and present veterans who served honorably during war or peacetime in the Army, Navy, Marines, Air Force, or Coast Guard and includes Reserve and National Guard veterans.
A few facts will help you appreciate those who make-up the veteran population.
According to the U.S Department of Veterans Affairs the veteran population will decline from 20 Million in 2017 to 13.6 million over the next 20 years. Beginning in 2016, Gulf War veterans now number more than Vietnam veterans. The veteran population is not only getting older, it's getting smaller. Approximately 9.2 million veterans are 65 and older.
According to the U. S. Census Bureau, three states have more than one million veterans: California, Texas, and Florida. Less than eight percent of the current adult population have served in the military. Over 28 percent of veterans 25 and older have a bachelor's degree or higher, compared to 31.5 percent of the non-veteran population over 25. Veterans, both male and female, have higher median incomes than non-veterans. Almost 70 percent of veterans voted compared to only about 60 percent of the nonveteran population.
There are several things to keep in mind on this day set aside to honor veterans. The best way to honor veterans on this day is to attend a Veterans Day event. One of the main events in Will County will be held in front of the courthouse on Jefferson Street in Joliet. The ceremony will begin at 10:00 AM on Saturday.
There are several ways to show appreciation for a veteran's service. Talk to a veteran you know. Ask them what they did in the military. It is also important to respect their silence if they choose to do so. Let your children and grandchildren know about veterans and their service. Don't be shy about thanking a veteran for their service.
There are also many businesses willing to share a bit of themselves on this Veterans Day. One of the newest business benefits being offered to veterans comes from an old familiar one. The Exchange is available to eligible veterans starting on November 11. If you served in the military there was a Post Exchange on almost any post housing military personnel, including most foreign installations. I used one in Vietnam to buy an auto for delivery when I returned from Vietnam.
In order to take advantage of this benefit you must be an eligible veteran. To check your eligibility, go to www.vetverify.org and submit the verification form. Let veterans you come in contact with aware of this valuable benefit. It's only available online. The advantage? NO sales tax, competitive pricing, free shipping and they match best price.
Several restaurant chains are offering a special menu to vets on Veteran's Day. Locally, several restaurants are offering a free meal November11, including Applebee's, Chili's, Golden Corral and Olive Garden. Several others have special offers available to vets. For a more complete list of veteran freebies and discounts available to vets on Veterans Day go to the website www.thebalance.com.
This will be the first Veterans Day that Joliet's nine flag pavilions will be properly lit and maintained. Joliet's fire department personnel have the responsibility for seeing that the flags are flown, lowered to half-staff when appropriate and replaced when they are worn and tattered. Thank you First Responders!
One last thing… the Joliet City Council made it official this week – the new name for Joliet's baseball stadium is JOLIET ROUTE 66 STADIUM. There's a proviso in the naming resolution that allows a sponsor name to be inserted following the new moniker "in the event a naming rights deal is consummated in the future." Congrats on the new name. The Council continues to try and make a silk purse from a sow's ear, no matter what the cost.

Wave the Flag, kiss the baby and have a piece of apple pie. Enjoy Veterans Day and thank a vet.
Stay tuned…
Contact Wayne at www.wayneswords@thetimesweekly.com