Will County electronic recycling site closed for Thanksgiving
11/13/2017, 10:12 a.m.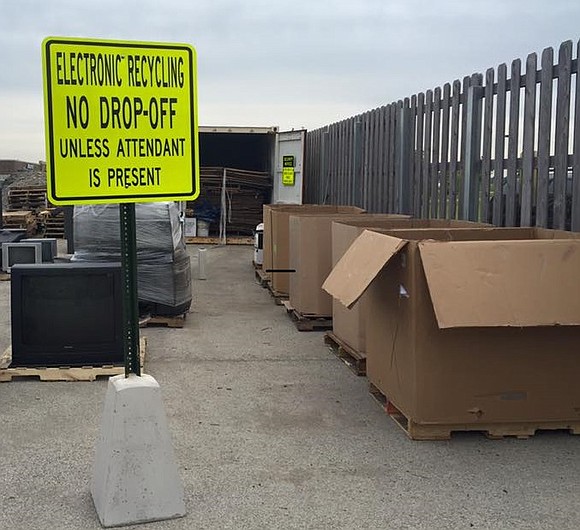 Will County's recycling partner in Lockport will be closed in November as part of the Thanksgiving weekend.
The Lockport Public Works, which collects items from 6 to 11 a.m. Tuesdays and Fridays, will be closed on Nov. 24. The facility is at 17112 Prime Blvd.
The county's other recycling partners are not affected by the November holidays.
Marta Keane, Recycling Program Specialist and Green Business Relations Coordinator for the Land Use Department's Resource Recovery and Energy Division, recommends that people who wish to use the Lockport facility come a different day. People who don't want to wait, may use one of the County's other partner sites.
The Joliet/Will County site, 57 W. Marion St., is open for two hours from 5 to 7 p.m. the second and fourth Tuesdays of every month.
In New Lenox Township, 1100 S. Cedar Road, New Lenox, electronics are collected from 5 to 7 p.m. the second and fourth Wednesday of each month.
The Peotone Police Department, 208 E. Main St., offers collection services from 5 to 7 p.m. the first and third Wednesdays of the month.
Romeoville Public Works, 615 Anderson Drive, holds its collections from 5 to 7 p.m. the first and third Tuesdays of each month.

Keane said residents are limited to two televisions per car and must provide identification proving they live in Will County. All of the sites will be closed for holidays that fall on their collection dates.
The Will County Land Use Department is led by Curt Paddock and is under Will County Executive Larry Walsh's office.
For additional information about the county's electronic recycling program or any of its other green initiatives, go to www.willcountygreen.com.