Model railroad holiday open house is Saturday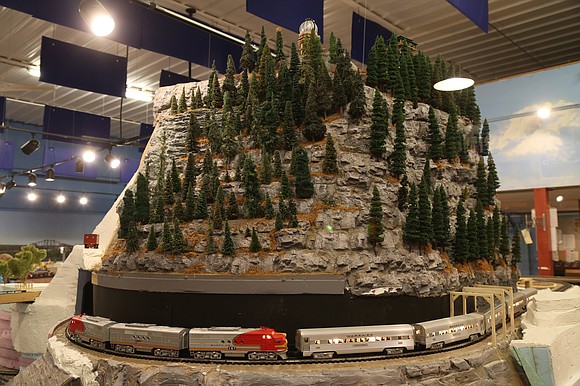 New Lenox - Before the advent of $1,000 smartphones and fidget spinners, model trains made it onto the wish lists of many children looking to be good enough between Thanksgiving and Christmas to warrant a visit from Old St. Nick.
While kids may not be versed in the world of model trains or know the difference between HO-scale or N-gauge tracks, the replica locomotives can still capture the imaginations of kids who see them in operation today.
That's according Herbert Koch, president of the Chicagoland Lionel Railroad Club in New Lenox who is hosting its first holiday-themed open house Saturday from 9 a.m. to 3 p.m. at 1311 S. Schoolhouse Road in New Lenox.
Koch said that his club, of over 100 enthusiasts, spends about 4 weeks in the fall outfitting their 4800 square foot facility with holiday decorations in preparation for the themed open houses. Their layout includes about ¼ mile of track for the O gauge trains which take their name from the Lionel Train Company which has been in operation since the early 1900s.
He said that the club hosts an open house on the 3rd Saturday of each month between April and September and hosts holiday themed openings in November and two during the first and second Saturdays in December which also include a special appearance from Santa.
The club just completed its second year of building a new layout, which includes a logging train and lumber mill, a coal mining and coal fired power plant, a new mountain range, and an elevated train.

For kids raised in the Internet age, the trains have also kept up with the times incorporating digitized engines, electronic controls, and blue tooth that allows engines to be run from an IPad.
The open house runs from 9 a.m. to 3 p.m. on Saturday, November 18 and Cost is $3 per person, $8 per family and includes free popcorn. More info at www.clrctrains.com.