Romeoville Target among 12 slated to close in February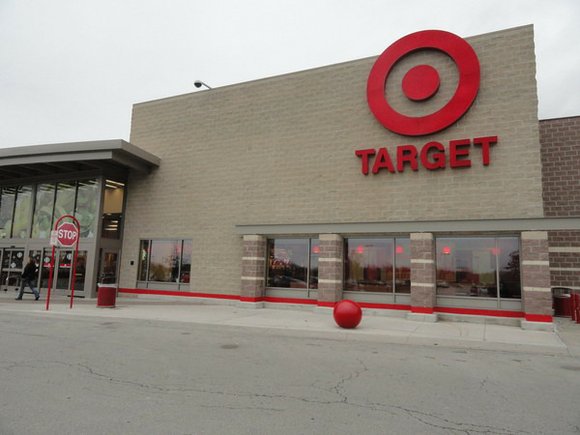 The Target store on Weber Road in Romeoville is among 12 stores nationwide that will close after the holiday shopping season. In addition to the Romeoville store, 349 S. Weber Rd., another Illinois store, in Matteson, will also close.
A statement from Target noted that the closures are part of an ongoing process to "refine its portfolio" of stores.
Romeoville Mayor John Noak thinks that the closure is part of a larger evolution that the retail industry is undergoing in the age of growing retail sales.
"Traditional big box retail is changing," said Noak citing the increased competition from online sales as well as the resulting shrinking market place. It's been a dominant topic of conversation he said over the past few years as retailers as well as economic development departments around the country grapple with the changing retail landscape.
"Everybody I've talked to in the last few years continues to see this trend going forward," said Noak.
"What's going to happen to traditional big box retailers?"
The trend, he said, will most likely continue and lead to more closures of stores like Target as well as those like Sears, K-Mart and J.C. Penney which have shuttered hundreds of locations already.
"We're not the first round of Target store closings and I'm certain that we won't be the last," he said. "I think the evolution is going to occur in many communities."
Noak said that the Weber Road store may have suffered from it not being large enough to accommodate a grocery section like many Super Target outlets but thinks that the location will be attractive to other potential tenants though he doubts that it will be one only.

He said that the village's economic development staff was already working on possibilities for the site's reuse. He said that the location on Weber is along the village's most "vibrant" corridor and includes solid infrastructure which is close to other nearby retail as well as a new Toyota dealership that's set to open next year.
"The attractiveness of the site for a different type of user I think is very strong," said Noak.
He also doesn't think that the site will sit vacant as long as the former Dominick's location farther north on Weber. That site closed along with 72 other locations throughout Chicago land area in 2013. Jewel parent company Albertsons, which owns the site and 19 others, continues to pay the lease.
The Target location, said Noak, is owned by its parent company and thinks that it will be converted quickly to some other use.
"Stores evolve and change," he said, "With the internet market the way it is it's really affecting these retailers."