Will County Health partnership for HIV PrEP Clinic
11/15/2017, 12:07 p.m.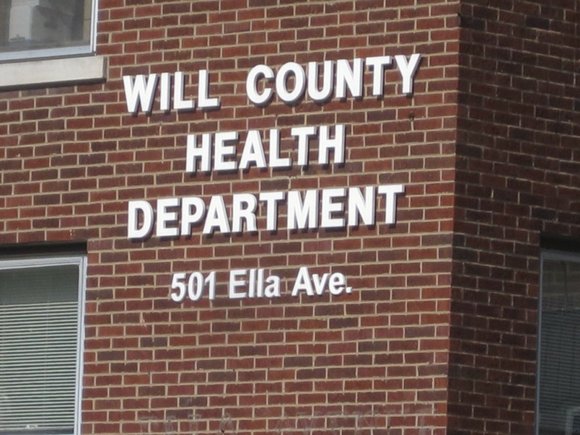 Starting Thursday, November 30th; a new partnership between the Will County Health Department's Community Health Center and the Family Health Services HIV and STD program will launch a special PrEP clinic. It will be in session every Thursday, 9 AM to 4 PM, in the Community Health Center Care Clinic.
PrEP stands for Pre-Exposure Prophylaxis, with the last word meaning "action taken to prevent disease, especially a specific action for a specific disease." This new PrEP clinic will be offering a pill, to be taken once a day, for the purpose of preventing transmission of HIV virus. Health Department HIV and STD Program Specialist Kendra Coleman says this is part of a State of Illinois initiative called the "Getting to Zero Project." Its goal is to one day have no newly diagnosed HIV cases in the State of Illinois.

Coleman says the drug Truvada, approved by the FDA for helping prevent HIV in 2012, is a major cog in this battle. "For HIV-positive patients, it has been shown that Truvada, when combined with other drugs, can help suppress the positive person's HIV viral-load, and get it down to the 'undetectable' level. When it's undetectable, you have 'lowered to zero' the chance of spreading HIV to a negative partner. Which drug the Truvada is combined with depends upon the individual.
"Then, for the non-HIV patient," Coleman continued, "it has been shown that Truvada alone can act as a preventative medicine that allows the negative-HIV patient to avoid contracting it from a positive-HIV partner. That's why this PrEP clinic has been established: to get Truvada to negative-HIV patients that want to take this precaution."
Coleman says it is important to mention that the goal of "Getting to Zero" in Illinois will only be reached by treating with the HIV-positive and HIV-negative population. Coleman says many HIV-negative clients she has spoken with at the Health Department are very interested in this new, daily preventative medication.
"Many people are becoming educated about Truvada," Coleman said. "And you can see it in their eyes that they are excited to know about it. For many, it's the security of knowing that they do not have to just walk away from and abandon an HIV-positive partner, if they follow the PrEP program.
"The flip side," Coleman reminds us, "is that at the same time we need to be pushing treatment and access to resources for positive-HIV patients, so we can get that viral-load down to 'undetectable' and keep it there. We need to push treatment, and get those that have fallen out of care back into care."
Coleman says the reasons for a positive-HIV patient to not initiate treatment, or to leave it after starting, can vary. "It might be an insurance issue," she explained. "Or, perhaps they were tired of the medication's side effects. (Although the side effects usually dissipate after about a month; they can include severe headaches, diarrhea, or night sweats.) There's also the possibility of having other health issues to worry about, or wanting to remain anonymous and not come forth as HIV-positive."