Will County Health partnership for HIV PrEP Clinic
11/15/2017, 12:07 p.m.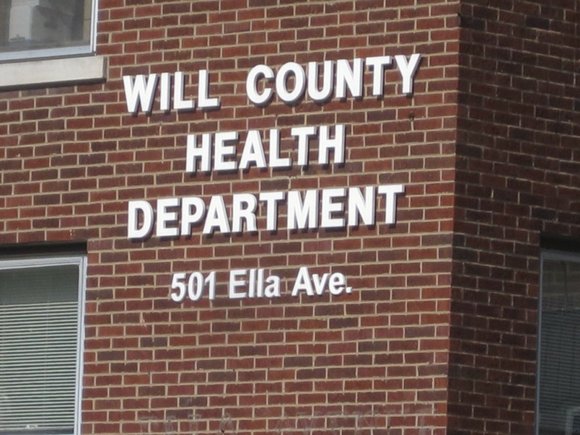 For negative-HIV patients who are very interested in taking Truvada as part of the PrEP program, Coleman says coming to the Will County Health Department's Community Health Center Care Clinic is probably your best bet. She says a lot of doctor's offices seem to be hesitant to offer the PrEP treatment.
"Many are shying away from it," Coleman explained. "It could be a lack of knowledge, or not being confident about this type of medication and what comes with it. It does require a commitment from both the caregiver and the patient. You don't just give them the Truvada pills and send them on their way. There needs to be follow-up visits and HIV testing every three months."
Community Health Center Chief Medical Officer Dr. Jennifer Byrd says it is not a surprise to see general practitioners not diving into the PrEP treatment. "HIV and HIV Care are known as specialty or sub-specialty treatments," Dr. Byrd explained. "Truvada is something new. Sometimes an item new on the market doesn't apply to what a family doctor usually treats. Perhaps an infectious disease doctor or other specialist would, but not a general practitioner. So then the family doctor might generalize it as 'something we don't deal with.'"
Dr. Byrd also agreed with Coleman that the follow-up needed for PrEP program treatment is also a factor. "PrEP cases have to be managed, and private offices have a set number of staff and resources, and may not be able to offer the highly intensive oversight that's needed."
Coleman pointed out that many Illinois county health departments that operate in a clinic setting (having examination rooms) are accepting the PrEP treatment. In addition, some not operating in a clinic setting are sending patients to nearby counties that have the facilities. And as always, funding is a big factor in the availability of this program.
Dr. Byrd added that around the country, Federally Qualified Health Centers such as the Will County Community Health Center are definitely excited about the PrEP program. "FQHCs are known as being very proactive. And that means being on the frontlines when it comes to situations like the fight against HIV, where community health care is really needed."
Will County residents, fortunately, have both advantages: a county health department in a clinic setting that includes the Family Health Services HIV and STD program, and a Federally Qualified Health Center that is part of the department; with both able to team up and work together.

Coleman says PrEP clinic patients arriving at the Will County Community Health Center on Thursdays between 9 AM and 4 PM (starting November 30th, last appointment taken at 3:30 PM) should ask for directions to the Care Clinic. Coleman says this HIV prevention clinic is designed for anyone with or without insurance, and that no one will be turned away. You can make your appointment by calling 815-727-8830.
For more on Truvada, go to https://www.drugs.com/pro/truvada.html. For help with Family Health Services programs or the Community Health Center, go to www.willcountyhealth.org.