Wine of the Week - Wine For Your Holiday Table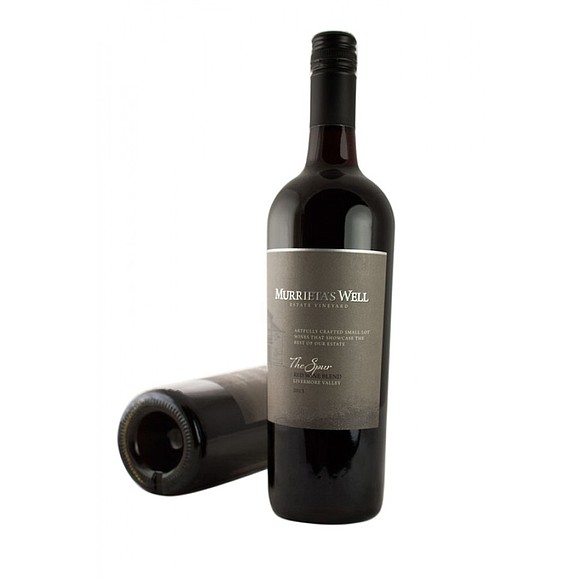 By now you've no doubt ordered your turkey for the Thanksgiving feast.
The perfect companion that would draw attention away from the less than Food
Network perfect carving job you'll probably do is a beautiful, slender,
dark bottle of Murrieta's Well Estate Vineyard The Spur 2014 ($30).
This classy Red Blend from the Livermore Valley on the eastern edge of San
Francisco Bay has all the class and exceptional flavor to make this year's
holiday meal particularly special. Most people don't know much about the
area, but its been a wine producing region for decades with some of the
most diverse growing conditions anywhere in California. That makes for some very interesting wines with a lot of depth and variety. Take Murrieta's The Spur. A rich blend of 45% Cabernet, 22% Petite Sirah, 14% Petit Verdot, 10% Merlot and 9% Cabernet Franc, its a collaboration of wines hand-picked from small single blocks, each made into its own wine and then blended to perfection.
The taste is jaw-dropping. It's a literal symphony of flavors of ripe red cherries, holiday cranberries and hints of blueberries rolling around in your mouth. Old fashioned Graham crackers and a hint of cloves whisper gentle things in your ear as the velvety texture and lingering flavors of baking spices bring this to a long and winding finish. You'll savor every sip along with the savory flavors of Turkey, dressing and gravy. Save some for dessert. There's just enough of a jammy fruit flavor to make everything from Pumpkin Pie to German Chocolate Cake taste that
much yummier. Better buy more than one bottle because you might want to
give it a test fun as you're preparing the meal!