Gnome returns to Bicentennial Theatre December 2
11/21/2017, 12:37 p.m.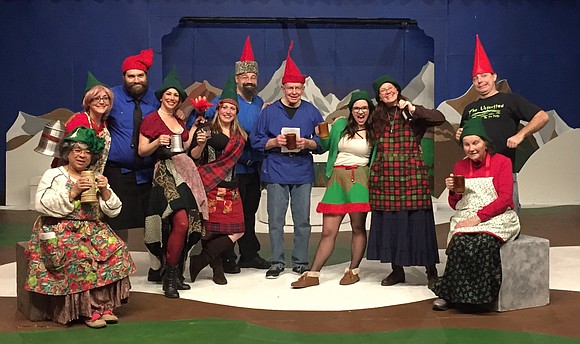 The seldom heard stories of the wee people – shared mainly with their bartender
"The Drunk'n Gnome" will stagger into town again for one show only on Saturday, December 2.
The show starts at 8 p.m. at Billie Limacher Bicentennial Park Theatre, 201 W. Jefferson St. in Joliet.
Tickets are $5 for those 18 and older. The show is considered suitable for adults only.
The irreverent spoof on the family-friendly gnome show was a hit in 2016 so the gnomes are returning to their favorite watering hole in Joliet for another round of drinks and story-telling.
Meet them as they tell the bartender how the gnome stories really happened plus some brand new tales.
If it's your first year attending, patrons can purchase a gnome cap for $3 at the theater and returning guests can get a free tassel to add to their cap.
Seasonal brews, mulled wine and pretzel necklaces will also be for sale in the lobby on the night of the show.
Reservations are recommended and can be made by calling 815-724-3761, or visiting bipark@jolietcity.org.
Tickets may be picked up in the park office Monday-Friday, 8 a.m.- 4:30 p.m.
The lobby opens at 7:00 p.m. and tickets will be sold at the door.
Parking is free within the park.