Hurricane devistation motivates local family to give more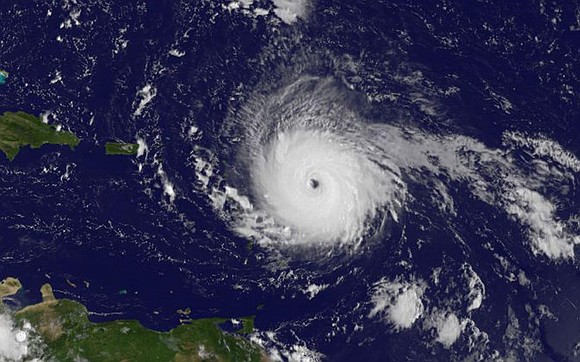 Following the devastation caused by Hurricane Maria in Puerto Rico in September, Crest Hill resident Tasha Pitchford and her family made a donation to the relief efforts through her church in Bolingbrook. But that wasn't enough and the Crest Hill family felt the needed to do more.
"Like everybody else our hearts were just broken about the people who were devastated by the hurricanes," said Pitchford.
"We just thought that it wasn't enough to give and not do more."
Pitchford decided to set a fund raising goal of $2,500 and began organizing the first ever 5K Jingle Bell Walk-a-thon which will take place on December 9 at the Challenge Fitness Walking Trail, 1119 S. Lawrence Ave. in Lockport. The event starts at 10 a.m. and runs until noon.
Although Pitchford has volunteered through her church before, and has pitched in to help a friend with a toy drive in the past, this is the first fundraiser the mom of two has organized herself. A substitute teacher and certified life coach, Pitchford said that the event plays in to her drive to do good in the community.
"I just like to help people," also saying that she was doing much of the organizing for the event herself with an able assist from her husband George and her children, ages 13 and 9.
To get in to the holiday spirit, she said that all participants are asked to dress in red, green or white and any other Christmas attire.
"A lot of times we shake our heads and we say 'that's a shame and only if I could do more'," said Pitchford, a Romeoville High School graduate who also received a degree from Lewis University in Psychology.
Despite not ever having participated in a 5K or being much of a lover of the cold, she said that the walk-a-thon idea came to her suddenly.
"I've never done a 5K and I definitely don't walk in the cold," she said.
Holding the event outside in December, she said, will remind participants that there are still people who were impacted by the hurricanes this year who are still without clean water and electricity and other comforts that can be taken for granted.
"They're uncomfortable and this will make us a little uncomfortable too," she said.
Since making land fall on September 20, Hurricane Maria is estimated to have killed at least 51 residents of Puerto Rico. Those residents are U.S. citizens due to the island's status as a U.S. territory. The storm caused an estimated $90 billion in damage and left about 90% of the island without electricity. After more than a month after the storm hit, still over 60% of the island's power has not been restored.
Pitchford said she's getting word out about the event and a companion fundraiser at Buona Beef in Bolingbrook through flyers, word of mouth, and social media.
The Buona Beef fundraiser will be held on November 30 at the restaurant in Bolingbrook, 303 S. Weber Rd.
Proceeds from both events will be donated directly to Convoy of Hope a faith-based organization formed in 1994 that has served more than 80 million people "who are impoverished, hungry and hurting," according to its website.
She hopes people will give and will turn out for the event despite the chance that they may feel the chill in the December air.
The event, which is being held at the Challenge Fitness Walking Trail, is near Dellwood Park, close to the intersection of Route 171 and Woods Drive.
"I've been out practicing and it's not as bad as I thought, "adding, "As long as you bundle up."
Here's how you can help:
• November 30: Head out to The Buona Beef fundraiser, which will be held at the Bolingbrook location, 303 S. Weber Rd.
• To participate in the 5K Jingle Bell Walkathon go to the Event Brite page, https://www.eventbrite.com/e/jingle-bell-walk-a-thon-tickets-39561128400
• To donate, go to the fundraiser page for the eventhttps://fundraise.convoyofhope.org/fundraiser/1182063