Crest Hill, Joliet intersection deal approved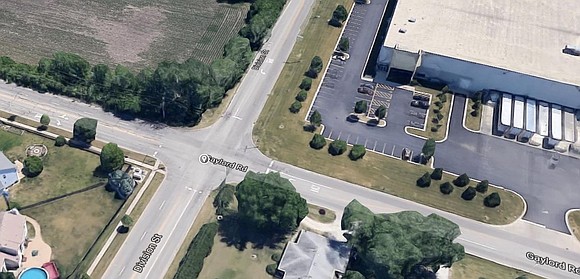 The Joliet City Council reversed a decision it made in October to deny approval of an intergovernmental agreement with the neighboring City of Crest Hill.
Under the terms of the agreement, Crest Hill would pay for a road improvement project at the intersection of Gaylord Road and Division Street which included a re-alignment and widening along with a new traffic signal. Joliet would have paid for maintenance and upkeep on the traffic signal on its side of the intersection on the north leg of Gaylord Road and the west leg of Division Street.
In October, the Joliet City Council member Larry Hug said that residents on the Joliet side of the boundary were unhappy with Crest Hill's decision to construct an industrial park across from residential neighborhoods as well as a denial for a request to route truck traffic to the east on Weber Road. The city council ultimately voted 5-2 to deny the agreement.
After a meeting between Joliet Mayor Bob O'Dekirk and Crest Hill Mayor Ray Soliman in November, Joliet reversed its decision at its November 21 meeting and has approved the intergovernmental agreement.
Crest Hill Mayor Ray Soliman said that the two sides came together to share information in the "spirit of cooperation" and "to improve traffic flow and safety along the Division Street and Gaylord Road corridor."
Soliman said that the city was able to clear up some misconceptions surrounding the agreement, namely that a lawsuit filed regarding traffic flow didn't come from the city of Crest Hill but instead originated with the business park developer, Crest Hill Land Development. Soliman also verified that the land in question had been zoned as light industrial going back as far as the early 1990s, long before 1200 homes were built across the intersection in Carillon Lakes development.
"That business park was zoned M1 [light industrial] in the City of Crest Hill from its beginning," said Soliman. "That zoning has never been changed."
Soliman emphasized that Crest Hill would pay its 20% share of the cost of the intersection work, about $175,000, with the remainder coming from a Will County Governmental League grant.
Joliet Mayor Bob O'Dekirk said that he spoke with city staff and found out that previous city manager Tom Thanas had a verbal agreement with Crest Hill dating back to 2013 to take over the traffic light maintenance after the project had been completed.
"It seems clear from what I saw that [public works director] Jim Trizna was being instructed to act accordingly," said O'Dekirk.
Council member Larry Hug who was a vocal critic of the agreement in October, apologized to Crest Hill for getting "caught in an in-house problem" noting that the meeting with Soliman and his city manager Heather McGuire "shed new light" on the agreement.
Hug said that former city manager Tom Thanas "overstepped his authority" when making the agreement but that the City Council should honor it nonetheless.
"When he told you 'we have an agreement' you counted on that," said Hug who said that future intergovernmental agreements would have to go through a more official approval process.
Council member Mike Turk disagreed that Thanas had overstepped his authority.
"I really don't believe that the city manager was acting above his authority, I think he was acting in the best interest of the city," said Turk.
Soliman said that he was glad to see the situation resolved "professionally, and respectfully."
"I think that's a perfect example of good government working together for the good of the residents," he said.