Local shops offer personal service in cyber age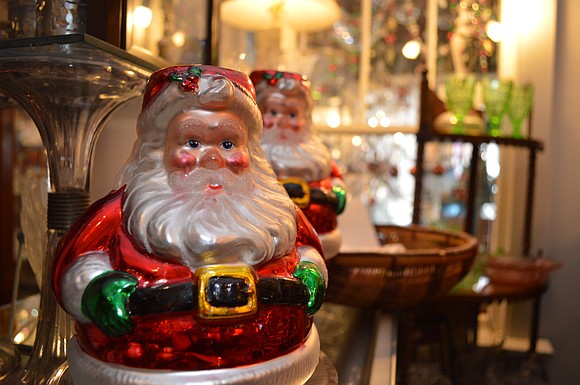 Stepping through the entrance way of Sunnyside Antiques in downtown Plainfield could overwhelm the senses of even the most-seasoned of holiday shoppers.
Vintage merchandise hangs in the front windows, display cases are crammed with items you'd be hard pressed to find elsewhere, and everywhere you look there are Santa Claus figures and tinsel Christmas trees that you won't find at the mall.
It's a tactile sensory experience that small businesses excel at and one that for all of their convenience and speed can't be replicated by an online retailer.
Susan Bostanche, who's been a small business owner in Will County for 28 years, says that her store and many like it around Plainfield and all over the country offer something extra for shoppers.
"I always shop at small, local businesses because I don't want to see small businesses go away," said Bostanche who's run her store in its current location across from the Plainfield Public Library for 8 years.
"We're the soul of the town," she said about 5 days into the holiday shopping season and a couple of days removed from Small Business Saturday when shoppers are encouraged to visit their local stores. The first Small Business Saturday was held in 2010 and followed the branding of Black Friday which spawned Cyber Monday and Giving Tuesday in recent years.

Back in the day, however, those terms weren't needed to get shoppers excited to head out to the stores. Growing up in Will County, Bostanche recalls making pilgrimages to downtown Joliet where large department stores like Al Baskins, Sears and JC Penney all had locations and drew crowds.
"Joliet was a fun place to go," she said.
Shopping back then, she said, offered an experience that went beyond just finding deeply discounted rock bottom sale items. The act of shopping was just as much of the allure as getting a new set of clothes or the latest gadget.
"You could see it, touch it, feel it," she said.
Down the street, Mary Alice Lambert, owner of the Tawny Tortoise, said that overall Small Business Saturday has helped bring more foot traffic to her store near the corner of Route 59 and Lockport Street. While shoppers seem to associate Black Friday with large chain stores and malls, many have remembered small stores like hers the next day.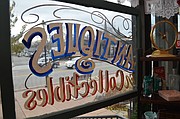 "It has been helpful," said Lambert who's operated her store for 30 years in Plainfield. She said that customer traffic was steady during Small Business Saturday, helped in part by some of the activities scheduled for downtown including a Creche lighting.
She said that she's seen the ups and downs of the retail environment over the years and has weathered her share of challenges including a Route 59 road project that saw traffic tangled for a couple of years.
"I have a hopeful attitude," said Lambert whose store sells a combination of antiques, collectibles, toys and also has its own doll hospital.
Joliet business owner Sandra Moore didn't see much of an uptick in her sales on Small Business Saturday. The owner of Sandy's Unique on Clinton Street in downtown Joliet said that traffic in to her store may have been hampered by nearby construction that's made access to her store more difficult.