Local shops offer personal service in cyber age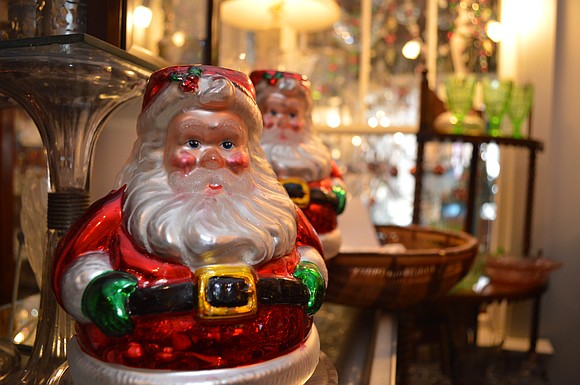 "It's wasn't that good," said Moore who's operated her clothing and unique gift store in various locations around the city before deciding to move to her current downtown location in February 2016.
"I thought that downtown would be better," said Moore who took advantage of the above average temperatures to bring some merchandise displays outside and also decorated her window with a Christmas display in the hopes of drawing more shoppers.
Moore's store, she said, includes a side dedicated to kids with things like Hatchimals along with a side with clothing and other fashions. Her store also specializes in creating her signature "unique" all-occasion baskets for weddings, Easter, birthdays and anniversaries, which Moore puts together by hand.
Shopping locally also helps put more money back in to the community according to State Senator Jennifer Bertino-Tarrant's office which put out a statement this week urging Will and Kendall County residents to shop at local businesses.
"Thriving small businesses generate vibrant and robust local economies," Bertino-Tarrant said.
"Our local businesses are making investments in our communities every day."
According to the release, in 2016, small business owners generated an estimated $15.4 billion on Small Business Saturday.
For every $100 spent in locally-owned, independent stores, $68 goes back to the community through taxes, payroll and other expenditures, it said.