City ok's more downtown residential developments
Brock A. Stein | 10/4/2017, 3:37 p.m. | Updated on 10/6/2017, 2:03 p.m.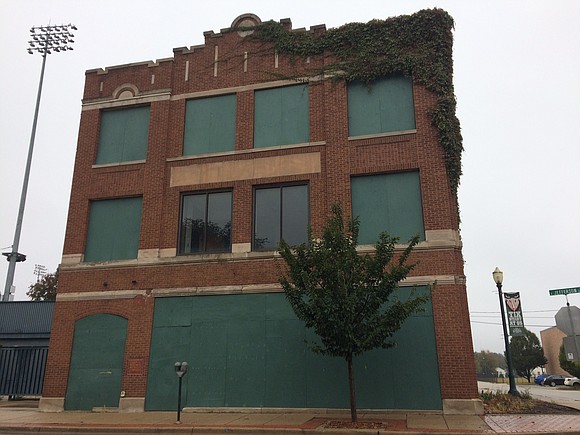 The City of Joliet continues to work with developers to bring more residential apartment units to the city's downtown.
The city council this week approved a Tax Increment Funding (TIF) grant for the Stadium Club LLC a developer that plans to convert the Stadium Club building at 141 W. Jefferson St. into a mix of apartments and commercial space.
Once completed the revamp of the building near the city's minor league ballpark will include 11 apartments and 18,000 square feet of commercial space.
The city will invest $300,000 in grant funds from its TIF district with the City Center Partnership contributing another $100,000 toward the $1.8 million project.
Under the terms of the agreement, the city will also waive building permit and impact fees and offer a 50% rebate on property tax revenue for the life of the TIF district.
The council also agreed to a $1 per year parking fee for the 26 city parking spots adjacent to the site.
A memo recently released noted that the apartments can be used for Airbnb rental units and could be converted to condos under the terms of the agreement.
The memo also indicates that roof damage at the location would have required a repair or demolition of the site at the city's expense had the agreement not been reached with the developer.
Joliet officials have identified the development of more apartment living space in the city's downtown as a major part of their redevelopment plans. The need for more apartment space was also identified as a key need by the Will County Center for Economic Development earlier in the year, which noted it as a key factor in attracting millennial workers to the city's downtown.
The Stadium Club project follows the approval in September of a similar project at the Barber Building, 76 N. Chicago St., which will include a mix of retail and residential.
The city will invest $250,000 from a TIF grant along with $150,000 from the City Center Partnership toward the $2.5 million project which is expected to bring another 35 apartments and 39,000 square feet of commercial space to the downtown. Under the terms of that agreement, residents will pay $10 per month for city parking spaces instead of the regular $40 per month.