Joliet Central Band to perform with al Musfi
10/4/2017, 4:11 p.m.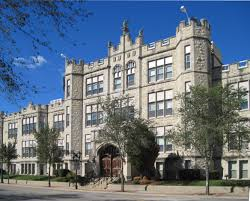 The Joliet Central High School Band will perform its fall concert at 3 p.m. on November 19 in the Joliet Central High School Auditorium, 201 E. Jefferson Street, Joliet. The event is free and open to the public.
In addition to performing at the concert, al Musfi will provide a musical clinic for band students prior to the concert. He will also speak to the students regarding music in Middle Eastern cultures, and discuss the differences and similarities of music across the world.
According to the NIU School of Music, al Musfi was born in Syria and began his musical training at a very young age. By the time he was ten, he had won several national competitions as an elementary school student. After graduating from the Syrian Conservatory of Music with a degree in percussion performance.
Al Musfi has toured throughout the Middle East and North Africa, Europe, East Asia, and the United States. He has performed in prestigious venues such as the Kennedy Center, Symphony Center in Chicago, and at the Percussive Arts Society International Convention. He has collaborated with groups from a broad range of musical backgrounds, including classical, Middle Eastern and Fusion Jazz. Among them are the Chicago Symphony Orchestra, the Pacific Symphony Orchestra, Yo Yo Ma and the Silk Road Project, and contemporary pop artists such as Sting and Shakira, as well as many other groups representing a great diversity of styles.