Joliet Public Schools recognized for early childhood program
10/12/2017, 10:26 a.m.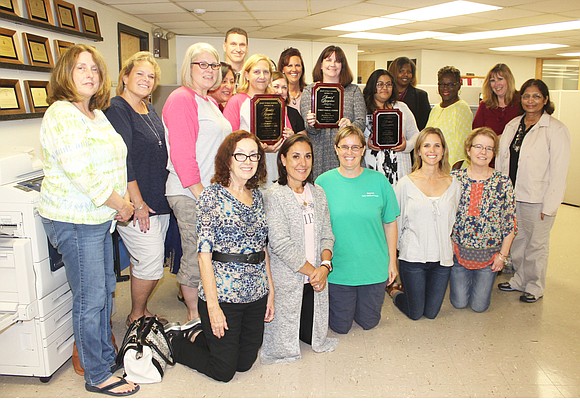 Forest Park Individual Education (I.E.) School, Edna Keith Elementary School, and Marycrest Early Childhood Center have been recognized by the Illinois State Board of Education for their preschool programs.

Forest Park and Marycrest Schools each received the Gold Circle of Quality Award and Keith School received the Silver Circle of Quality award.

The principals and staff members were presented with plaques for their achievements by Joliet Public Schools District 86 Superintendent Dr. Theresa Rouse and the Board of School Inspectors at their school board meeting on October 4, 2017.

The awards are achieved through ExceleRate Illinois, the state's quality recognition and improvement system for early learning and development programs that serve children from birth to age 5. The programs are ranked by a set of standards that focus on early learning and development and rank the programs on instructional excellence, family services, staff qualifications, professional development, and program administration. The schools also received a certificate from the Illinois Network of Child Care Resource & Referral Agencies.