In Our Own Backyard: This Undeserved Life
Kay Bolden | 10/12/2017, 9:10 a.m.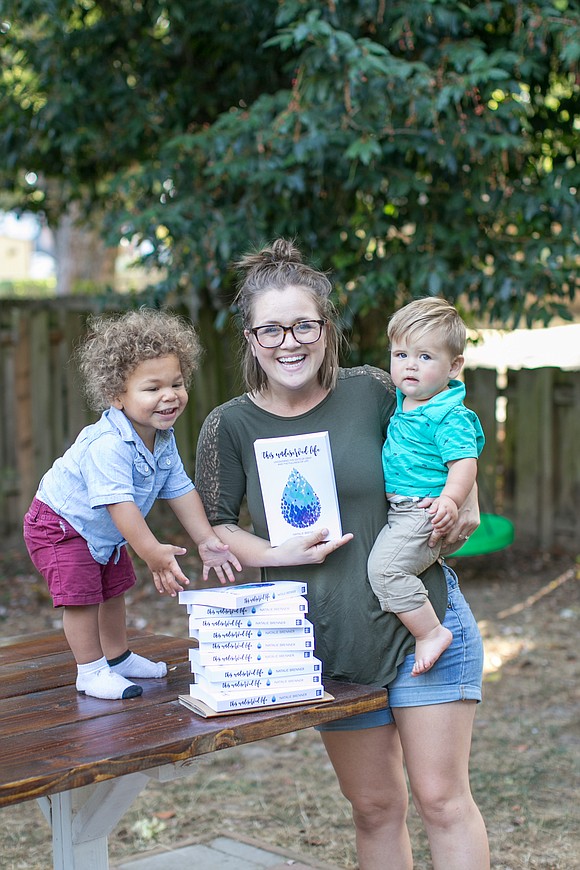 Sage Brenner is 21 months old. His brother, Ira, is 16 months old. With only five months between them, they can't possibly be twins. And since Sage is black and Ira is white, they can't possibly have the same parents, right?
"Yes, they can," says Natalie Brenner with a big smile. Natalie—a new mom, author and adoption advocate—is quick to set the record straight. "They are brothers in every sense of the word. They are my sons. They are my blessings."
Natalie and her husband Loren always wanted to adopt. "We talked about it and prayed about it even before we got married," Natalie recalls. "There are so many children in the world who need a loving home. We felt that adopting would be a natural path for us, a natural expression of our faith in God, and our belief in family."
As it turned out, Natalie's health history made pregnancy a risky proposition. After suffering a miscarriage, they proceeded on their path to adoption.
In Natalie's book, This Undeserved Life (available now on Amazon), she shares her experiences—both painful and triumphant—as she finally became a mother. She writes courageously of loss, grief, and the hope that is born from faith.
Sage's adoption came through when Natalie was 20 weeks pregnant with Ira. "Sage's birth mom was looking for a home for him. She chose us. That meant the world to us." Since the adoption, they've stayed in touch.
Adopting transracially can be difficult even in the best of times. But in today's climate of racial tension, and upticks in racially-motivated violence, it seems more challenging than ever before. "You have to be totally willing to embrace another culture," says Natalie. "Since my husband and I are not black, we have to be open and willing to listen to those experiences." That includes, she says, living in a diverse community, and taking an unflinching look at systemic racism in our society.
Already a writer for Adoption.com, Natalie reached out to Angela Tucker, a nationally-recognized advocate for adoptee rights. A black woman adopted and raised by a white family, Angela works to educate and support adoptees, birth parents and adoptive parents, giving workshops and hosting facilitated discussions about privilege, implicit bias, micro-aggressions, and other issues that a transracial family will confront.
"Angela has been amazing," Natalie says. "Her support and her guidance have been invaluable on this journey."
With birth rates declining, and transracial adoption actually on the rise, there are still those who oppose placing black children with white families.
"I know we can't ever fully understand what it's like to be black in America," Natalie says. "But we can be loving parents. We can fill our lives with people who DO know. We can commit to unpacking our own white privilege, and giving our sons—both of them—a life filled with love."
As for Sage and Ira, they're normal toddlers, eating everything in sight, and keeping Mom and Dad from any kind of regular sleep schedule. "I can't remember what it was like to sleep for more than 4 hours at a time," Natalie laughs. "I savor every moment, I thank God for every moment, because I know how quickly it goes by."
They also attract a lot of attention when they're out running errands. "People look at me and my boys, and ask the most inappropriate questions sometimes," she laughs. "Sometimes they're shocked, but often just curious. If people genuinely want to hear my story, I'm happy to share it."
If you're thinking of transracial adoption, visit Natalie's blog at NatalieBrennerWrites.com, and Angela Tucker at TheAdoptedLife.com.
Kay Bolden is an author, Times Weekly blogger, youth advocate, community activist and urban farmer on Joliet's southeast side. She'd love to hear your thoughts on sustainable living, economic justice, and how we can all live together on the only planet we've got. Follow her on Twitter @KayBolden or drop her a line at Kay@KayBolden.com.