Troy Senior Open House
10/12/2017, 9:15 a.m.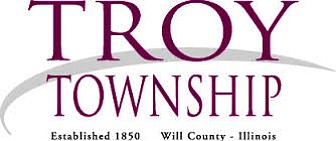 Shorewood - Troy Township is hosting its 2nd annual Troy Township Senior Open House on Tuesday, November 28, 2017 from 9:00 am - 11:00 am at the Troy Township Community Center located at 25448 Seil Road in Shorewood.
The event is free for ALL Troy Township Seniors 60+ and will feature local
businesses and service organizations. Some of the Expo vendors will include AARP,
Alden of Shorewood, Heritage Woods of Minooka, Jewel/Osco Pharmacy & Dietician,
Kankakee County Community Services, Inc., Lopina Home Therapy, Safe at Home, Seniors Helping Seniors, Village of Shorewood Parks and Recreation, and representatives from our Local Elected Officials offices. Come see what the Senior Program is all about, meet some of your Troy Township elected officials and have coffee and refreshments with Township Supervisor, Joseph D. Baltz.
For more information about the Troy Township Senior Open House and for
general information about the township and its services please contact
Township Supervisor Joseph D. Baltz's office at 815-744-1968. Additional
information about the township can be found at
www.troytownship.comhttp://www.troytownship.com.