Joliet Slammers 2018 schedule
10/18/2017, 1:14 p.m.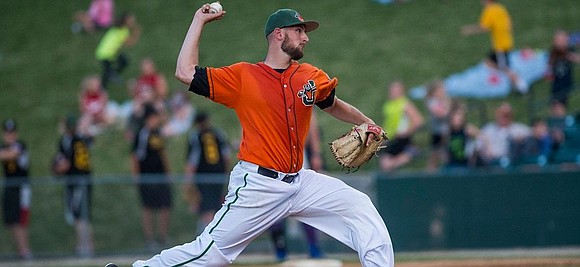 The Joliet Slammers presented by ATI Physical Therapy have
released their 2018 season schedule. The Slammers open their eighth season
on the road May 11-13 against the Florence Freedom before returning home
for their home opener slated for Tuesday, May 15.
Twelve games are scheduled for May, including two Education Days on
Wednesday, May 16 and Thursday, May 17. Area schools are invited to attend
the two 10:05 am games and take advantage of group pricing and kid-friendly
games. The Slammers are home Memorial Day weekend with a series against the
Southern Illinois Miners May 25-27.
June series include Father's Day weekend June 15-17 and a Day Camp Day set
for Wednesday, June 20. On June 20, the Slammers will play at home for the
10:05am game and then travel to Crestwood to take on the Windy City
Thunderbolts that evening. The Illinois High School boys baseball state
championship will be held June 8 and 9 at Slammers Stadium.
The Slammers kick-off July with games July 3-5 which will include two
fireworks shows over the holiday. Following the All-Star break, the
Slammers are home for six games July 17-22, including a second Day Camp Day
on July 19.
Only two series at home will be played in August before the Slammers wrap
up the regular season over Labor Day weekend.
Season ticket plans and group tickets are now on sale. Fans can stop into
the Slammers Box Office at 1 Mayor Art Schultz Drive or call the office at
815-722-2287. Individual tickets go on sale Spring 2018.