New DCFS chief commits to change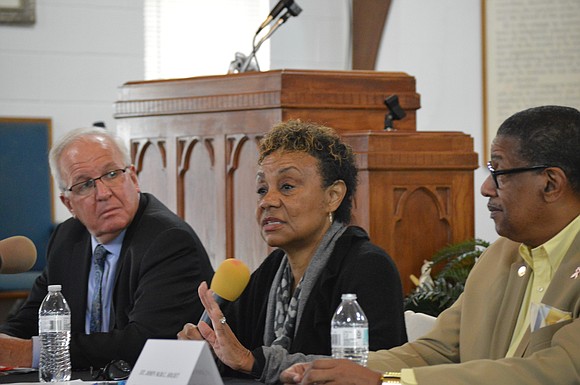 "We need to get to the point when we know a dirty house has become a toxic house," which she said is another "serious signal to take a closer look."
Many of the changes already being instituted she said have come from discussions with staff.
"There's nothing magic here," she said, "This is basic case work 101, giving caseworkers the tools to do it."
The agency will also be looking at how it manages data to support its services.
"We do not have a central coordinated point of data management, we fly blind," she said. She said that the agency will look at what data needs to be measured and how with the focus on increasing safety for kids. She said that the focus on data hasn't been a consistent in the culture and needs to be hardwired in to the agency.
"The front line shouldn't fly blind, they should know what's going on," she said.
Sharon Allport who is a domestic violence coordinator for Guardian Angel Community Services said that in addition to the changes being made she hopes to see DCFS offer more outreach to the Spanish-speaking population in Joliet.
"I've been trying just about every avenue I can think of so that this population does not fall through the cracks," she said.